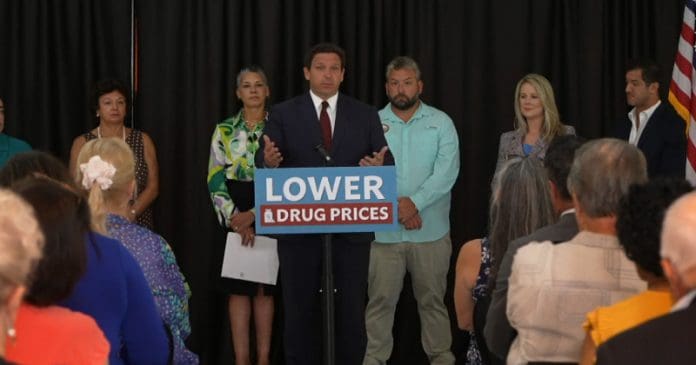 At the end of last week, Gov. Ron DeSantis issued an executive order "to drive transparency in prescription costs for Floridians."
The governor's office insisted the order "will ensure reforms are in place to hold Pharmacy Benefits Managers (PBMs) accountable when managing prescription drug benefits for insurance companies."
DeSantis announced the order at an event in Cape Coral.
"Florida continues to lead the nation in ensuring accountability in the health care industry and in introducing reforms to combat rising prescriptions costs," said DeSantis. "This executive order requires accountability and transparency for pharmaceutical middlemen when doing business with the state, thereby reducing the upward pressure on prescription drug costs."
"For far too long leaders have chosen the path of inaction, rather than action, and fallen victim to a pharmaceutical system driven by drug companies rather than consumers," said Agency for Health Care Administration (AHCA) Sec. Simone Marstiller. "Fortunately, Governor DeSantis leads with principle, always putting Floridians first and today's actions will further this commitment by providing insight into the FDA's review process and all agency health care contracts through the end of the decade."
"The executive order directs all executive agencies to include provisions in all future contracts and solicitations with these PBMs, services that include the following: prohibit spread pricing for all PBMs; prohibit reimbursement clawbacks for all PBMs; directs agencies to include data transparency and reporting requirements, including a review of all rebates, payments, and relationships between pharmacies, insurers, and manufacturers; and directs all impacted agencies to amend all contracts to the extent feasible with these same provisions."
Michael Jackson, the executive vice president and CEO of the Florida Pharmacy Association and a member of EMPOWER Patients, which defines itself as a "coalition comprised of independent and community pharmacies focused on increasing access to affordable medication by eliminating pharmacy benefit managers (PBMs)," weighed in on the governor's order on Friday.
"EMPOWER Patients praises Governor DeSantis for his leadership and persistence in his efforts to lower prescription drug prices in Florida, while also supporting independent and community pharmacists who work tirelessly to provide high-quality, yet affordable care for patients in need. We are encouraged by this latest development – which follows the passage of House Bill 357 – and the governor's continued commitment on this critical issue facing so many Floridians and their families," Jackson said.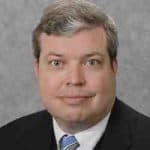 Latest posts by Kevin Derby
(see all)