Incoming Gov. Ron DeSantis announced on Friday afternoon that he is keeping Barbara Palmer at her post as Director of the Agency for Persons with Disabilities (APD).
"I am pleased to reappoint Barbara Palmer to serve as the Director of the Agency for Persons with Disabilities," said DeSantis. "Barbara has spent many years working to advance the needs of Floridians with disabilities and I have seen that she has the leadership capabilities and subject matter expertise needed to drive innovative public policy that will allow persons with disabilities to flourish in our communities across the state for years to come."
The news garnered the applause of former state Senate President Andy Gardiner who focused on helping the disabled during his two years in charge of that chamber of the Legislature.
"I'm excited that Governor-elect DeSantis has chosen Barbara Palmer to continue leading the APD. I've had the honor to work closely with her during my tenure as Senate President and I know she has a passion for individuals with unique abilities and will serve the new governor and our state with distinction," Gardiner said on Friday.
Palmer was first named to the post by outgoing Gov. Rick Scott back in August 2012. Before that, she was the Chief of Staff of the APD and served as Assistant Secretary for Administration for the Florida Department of Children and Families. She also worked in the private sector and in higher ed administration.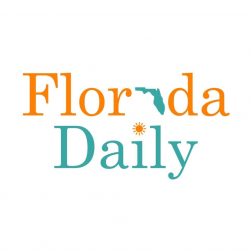 Latest posts by Florida Daily
(see all)