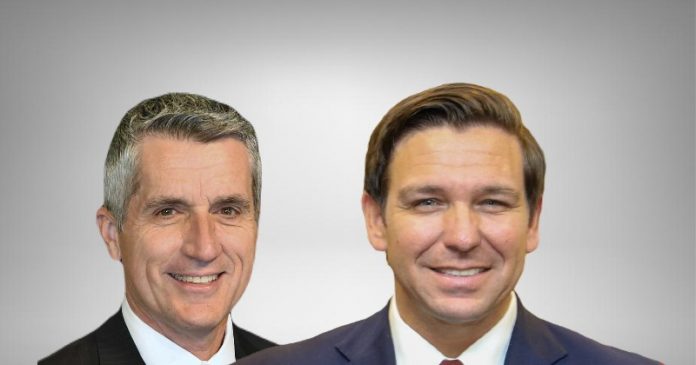 Gov. Ron DeSantis announced this week that Mark Glass will be the commissioner of the Florida Department of Law Enforcement (FDLE).
Glass had been serving as acting commissioner since the start of May.
DeSantis praised Glass' work as interim commissioner, insisting he was doing excellent work on a host of issues.
"As acting commissioner, Mark has led the brave men and women of the Florida Department of Law Enforcement with honor and integrity," said DeSantis. "In less than four months, he has made major strides towards combating 'Biden's Border Crisis,' safeguarding Florida's elections, and advancing FDLE's crime fighting capabilities. I am proud to appoint him as commissioner and I have the utmost confidence he will continue to serve and protect all Floridians."
The governor's office doubled down on that theme as it showcased Glass' record.
"Under Commissioner Glass' leadership, FDLE has taken action to fight illegal immigration and combat the 'Biden Border Crisis.' Beginning in June 2022, FDLE has played a key role in a strike force of state and local law enforcement to interdict human smuggling and human trafficking and to seize illegal weapons being transported through the state. The strike force has undertaken three criminal interdictions, the most recent of which concluded August 21. The first two interdictions, along I-10 in Northwest Florida and along I-75 in Hernando and Sumpter counties, resulted in 16 charges of human smuggling, 102 total felony charges, and the seizure of more than $300,000 worth of illicit drugs. The most recent interdiction was conducted statewide, and more information will be available in the near future," the governor's office noted. "Additionally during Commissioner Glass' tenure, Governor DeSantis announced that FDLE, in coordination with the Office of the Statewide Prosecutor and newly created Office of Election Crimes and Security, is arresting 20 individuals for breaking elections laws. More on that announcement can be found here."
Glass served in the military for three decades, including in the U.S. Army, the U.S. Coast Guard, the Florida Army National Guard and the District of Columbia National Guard In 2015, Glass joined the FDLE as the director of the Office of Statewide Intelligence before being named deputy director of Capitol Police in 2017. He also worked as the director of security for the Florida Lottery, as state trooper in Florida, an officer in the Florida Fish and Wildlife officer and a criminal investigator for the state of Texas. He has been a member of the FBI Joint Terrorism Task Force and the U.S. Attorney's Anti-Terrorism Advisory Council. Glass also served in the U.S. Department of Homeland Security's Office of Intelligence and Analysis representative to the Florida government.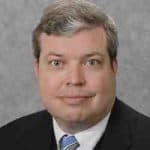 Latest posts by Kevin Derby
(see all)