While he might have won by a narrow margin in November, Florida Gov. Ron DeSantis is one of the ten most popular governors in America.
Morning Consult released its quarterly look at the governors on Thursday and found the ten most popular governors around the nation are all Republicans. Gov. Charlie Baker, R-Mass., and Gov. Larry Hogan, both fierce critics of the Trump administration, are the two most popular governors in the nation while DeSantis, an ally of the White House, places tenth.
A solid majority of Floridians–57 percent–approve of how DeSantis has handled the first six months of his new assignment in Tallahassee. Only 20 percent of those surveyed disapprove of DeSantis while 23 percent are still on the fence above the governor.
The most unpopular governor in the nation is Gov. Matt Bevin, R-Ky., followed by Gov. Gina Raimondo, D-RI.
After three terms in Congress, DeSantis edged then Tallahassee Mayor Andrew Gillum in November.
Morning Consult polled hundreds of thousands of Americans in recent weeks in its various surveys on governors including 51,856 registered voters in Florida. The margin of error for the sample looking at Florida stood at +/1 percent.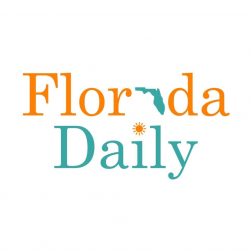 Latest posts by Florida Daily
(see all)