 On Tuesday, Gov. Ron DeSantis appointed Darryl Taylor as Calhoun County School District superintendent.
Taylor had been serving in the post on an interim basis since the middle of April when Ralph Yoder, who led schools in Calhoun County for around six and a half years, was tapped as executive director of the Florida Transportation Commission.
The appointment garnered applause from both sides of the aisle with a prominent Democrat and a leading Republican praising it.
State Sen. Bill Montford, D-Tallahassee, who served in education before entering electoral politics, cheered the news.
"Superintendent Taylor is an outstanding choice for Calhoun County," said Montford. "He has had a long and distinguished career in the district and will continue to provide crucial leadership and committed service to the students. The entire community will be well served by Superintendent Taylor."
"Calhoun County's students will be fortunate to have Darryl Taylor as superintendent of schools and the entire community is sure to benefit from Governor DeSantis' selection of such an excellent leader," said Florida Department of Education Commissioner Richard Corcoran.
Taylor had been principal at Carr Elementary and Middle School in Clarksville. He has spent more than a quarter of a century in education.
Located in the Panhandle, Calhoun County is one of the least populous counties in the Sunshine State with estimates of less than 14,500 residents living there in 2017. Blountstown is the county seat. There are five schools in the district including Blountstown High School and Altha Public School which is a K-12 school.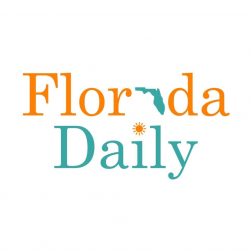 Latest posts by Florida Daily
(see all)