Morning Consult released a new poll this week showing Gov. Ron DeSantis is one of the ten most popular governor in the nation.
Starting his second year in Tallahassee, DeSantis has the approval of 58 percent of Florida voters while less than a quarter of those surveyed–22 percent–disapprove of him. One-fifth of those surveyed–20 percent–are not sure what they think of the governor.
DeSantis placed seventh in Morning Consult's top 10 most popular governors. All of the governors who cracked the top ten are Republicans including Mark Gordon of Wyoming, Larry Hogan of Maryland, Charlie Baker of Massachusetts, Phil Scott of Vermont, Chris Sununu of New Hampshire, Doug Burgum of North Dakota, DeSantis, Greg Abbot of Texas, Asa Hutchinson of Arkansas and Kay Ivey of Alabama.
The most unpopular governors included Gov. David Ige, D-Hi.; former Gov. Matt Bevin, R-Ky., who was tossed out of office in November; Gov. Gina Raimondo, D-RI; Gov. Ned Lamont, D-Ct.; Gov. Kate Brown, D-Oreg.; Gov. Kristi Noem, R-SD; Gov. Janet Mills, D-Maine; Gov. Jim Justice, R-WV; Gov. Mike Dunleavy, R-Alaska; and Gov. Andrew Cuomo, D-NY.
Morning Consult conducted 494,899 surveys with registered U.S. voters from October 1 through December 31, 2019, to determine the Q4 2019 Senator Rankings. The margin of error for the Florida sample was +/- 1 percent.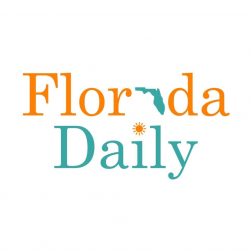 Latest posts by Florida Daily
(see all)