At an event in Jacksonville, Gov. Ron DeSantis signed SB 1028 creating the "Fairness in Women's Sports Act."
The governor's office insisted DeSantis supported the bill for "preserving fair opportunities for female athletes to demonstrate their strength, skills, and abilities in athletic competition" as it  "specifies that an athletic team or sport that is designated for females, women, or girls may not be open to students of the male sex, based on the student's biological sex listed on the student's official birth certificate at the time of birth" and "applies the requirements to interscholastic, intercollegiate, intramural, or club athletic teams or sports that are sponsored by a public secondary school, high school, public college, or university institution."
DeSantis' office insisted the "designation of separate sex-specific athletic teams or sports is necessary to promote equality of athletic opportunities."
"As a father of two daughters, I want my girls, and every girl in Florida, to compete on an even playing field for the opportunities available to young women in sports," said DeSantis. "Women have fought for decades to have equal opportunities in athletics, and we have to prevent those opportunities from being eroded as is happening in other states. It's common sense."
"This issue is an issue of fundamental fairness. Recognizing gender differences is a far cry from discrimination," said state Commissioner of Education Richard Corcoran. "This is especially true in education where major college athletics — and the scholarships that go with it — still delineate by gender. No one believes it would be fair for LeBron James to play in the WNBA."
Social and religious conservatives applauded DeSantis, including John Stemberger, the president of the Florida Family Policy Council (FFPC).
"We applaud the strong leadership of Governor DeSantis in doing what is right to protect girls and women's sports and the fairness of competitive events. Girls and women will not spend years of their lives and untold thousands of hours practicing for a sport if they know a male with greater lung capacity will beat them in a competition," Stemberger said. "The governor's clear and unapologetic defense of this common-sense legislation says volumes about his courage and conviction under pressure and will surely set him up for leadership on a national level.
"Young people who are experiencing gender dysphoria need our care, counseling, and help. They do not need to be affirmed in a psychological disorder which can directly jeopardize their health and even their life. We need to protect children and not encourage irreversible risky procedures like double mastectomies, gender mutilation and hormones and puberty blockers which create sterility," Stemberger continued.
Democrats lined up against the new law.
"Let's be very clear," said state House Democratic Co-Leader Bobby DuBose, D-Ft. Lauderdale. "Governor DeSantis and the GOP are attacking trans kids on the first day of Pride Month to solve a problem that doesn't exist. This is part of a wave of hundreds of anti-LGBTQ bills introduced nationwide as part of their culture war agenda. This law is mean-spirited, divisive, and could cost Floridians millions of dollars in both economic damage and lawsuits. Florida's kids didn't need this."
The Human Rights Campaign (HRC) announced on Tuesday that it will challenge the new law in the courts.
"This upcoming lawsuit in Florida to be filed by the Human Rights Campaign comes amid a rash of anti-transgender sports ban legislation being taken up and passed in states across the country. Today's bill signing by Governor DeSantis took place on the first day of LGBTQ Pride Month and within 12 days of the anniversary of the Pulse shooting in Orlando, Florida. Lawmakers across the country who support these bills have failed to provide examples of any issue in their states to attempt to justify these attacks on transgender youth, laying bare the reality that they are fueled by discriminatory intent and not supported by fact. The Human Rights Campaign's action follows an earlier lawsuit against an anti-LGBTQ regulation by the United States Department of Health and Human Services that would have illegally strip away critical anti-discrimination protections in the Affordable Care Act. HRC won a preliminary injunction in that case in August of 2020," the HRC noted.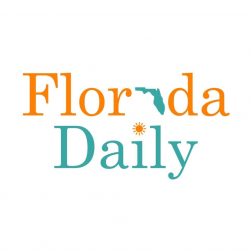 Latest posts by Florida Daily
(see all)