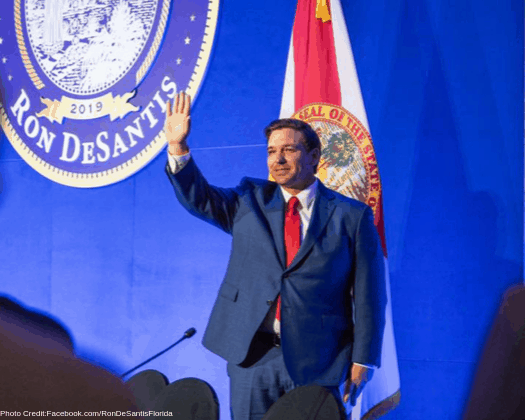 A new poll shows Gov. Ron DeSantis leading his two top Democratic opponents as he looks for a second term in 2022–but a former governor is close behind him.
A Susquehanna Polling and Research survey, taken for BUSR, shows DeSantis ahead of state Agriculture Commissioner Nikki Fried 50 percent to 40 percent. But U.S. Rep. Charlie Crist, D-Fla., who was elected governor in 2006 as a Republican, is much closer though DeSantis is ahead of him 46 percent to 43 percent.
The big difference between the two Democrats is how independents respond to them. DeSantis has nailed down the Republican base, taking 87 percent against both Fried and Crist. Fried takes 82 percent of Democrats while Crist pulls 84 percent of his party behind him. DeSantis takes a majority–54 percent–of independents when matched against Fried who takes 34 percent of them. But independents like Crist, giving him a 44 percent to 37 percent edge when matched against DeSantis.
A majority of those surveyed–52 percent–approve of DeSantis while 43 percent disapprove of him. Two-thirds of Republicans–67 percent–approve of the governor while 28 percent disapprove of him. A majority of Democrats–57 percent–disapprove of DeSantis while 37 percent approve of him. DeSantis is slightly above water with independents as 48 percent approve of him and 47 percent disapprove of him.
Jim Lee, the president of Susquehanna Polling and Research, weighed in on the governor's numbers noting "[his] popularity continues to 'overperform' expectations.
"This poll shows DeSantis with a 52:43 positive to negative ratio on approval. This isn't great but in the context of what's been happening in the state in recent weeks with the uptick in COVID cases, it's certainly impressive. And it's clearly good enough to get reelected in a swing state like Florida if it continues to stay above fifty percent," Lee added.
In an early look at the Democratic primary, Crist is ahead with 38 percent followed by Fried with 27 percent but 30 percent are still undecided.
The poll of 700 Florida registered voters was conducted by telephone with live agents from August 4 to August 10 and had a margin of error of +/- 3.7 percent. This included a sample of 245 Florida Democrats with a margin of error of +/- 6.25 percent.
Reach Kevin Derby at kevin.derby@floridadaily.com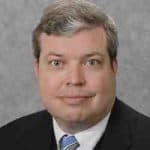 Latest posts by Kevin Derby
(see all)