On Tuesday, Gov. Ron DeSantis announced new healthcare options for more than 30,000 state retirees.
The governor announced the new options for retirees enrolled in the State Group Health Insurance Program will start in 2020.
"The new choices are Medicare Advantage and Prescription Drug (MA-PD) plans, which combine the benefits of Medicare and prescription drug coverage into a single plan and offer other valuable benefits such as vision, hearing, dental, and wellness benefits," the governor's office noted.
"Florida is finding innovative healthcare options to improve the quality of healthcare services for state retirees while also saving taxpayers money," DeSantis said on Tuesday. "These new health plans will provide more flexibility while creating the potential to save more than $80 million for taxpayers."
Back in February, DeSantis had the Department of Management Services (DMS), which administers the State Group Health Insurance Program, "pursue innovative methods to deliver health care options to its members, including competitively procuring for MA-PD plans and making those plans available on a voluntary basis during this year's open enrollment for the 2020 plan year."
DMS Sec. Jonathan Satter weighed in on the new plans on Tuesday.
"These new health plan options will provide access to high-quality care to thousands of retirees while saving them, collectively, as much as $7 million," said Satter. "This is one way we can provide retirees in the State Group Insurance program with the best possible benefits and services for the premiums they pay."
DeSantis' office provided some of the details on the plans with UnitedHealthcare offering a Preferred Provider Organization (PPO) MA-PD plan statewide with access to a national network; Humana offering Health Maintenance Organization (HMO) MA-PD plan in 40 counties across the state; and Capital Health Plan offering an alternate HMO MA-PD option in seven counties in the Big Bend.
"The MA-PD plans will provide the standard hospitalization and medical coverage of Medicare Part A and Part B as well as prescription drug coverage," the governor's office noted. "In addition to lower monthly premiums for retirees, the new plans will also offer: reduced out-of-pocket costs for preventative care, specialist visits, and home health services; expanded benefits for vision, hearing, and dental services; and access to telehealth, fitness programs, and caregiver support. Medicare-eligible retirees will be able to voluntarily enroll in one of the new plans during the Department's Open Enrollment period which begins October 14, 2019, and concludes on November 1, 2019.  The plan coverage will be in effect on January 1, 2020."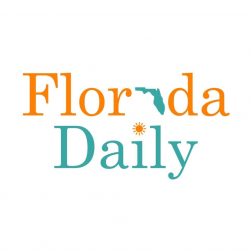 Latest posts by Florida Daily
(see all)