On Thursday, Gov. Ron DeSantis came to Riverview to help launch a new apprenticeship program.
DeSantis, Department of Economic Opportunity (DEO) Executive Director Ken Lawson and Department of Education (DOE) Commissioner Richard Corcoran joined Charter Communications to take part in Spectrum's Inaugural Apprenticeship Program.
"I'm excited to and join Charter as they kick off the roll out of their Broadband Field Technician Apprenticeship program," said DeSantis. "My administration has made expanding career education programs and hands-on learning opportunities across the state a priority. Through programs like these, we are helping pave the way for Floridians to prepare themselves and our workforce for the jobs of the future."
"Apprenticeship programs are essential to ensuring Florida has the best, most qualified workforce and that our students have a wide variety of employment options in our state," said Corcoran. "As a result of apprenticeship programs like these, Florida is on track to be first in the nation for workforce education by 2030. I want to thank Governor Ron DeSantis and Charter for making the commitment of investing in our students and their futures."
"Governor DeSantis' leadership on making smart, strategic investments in Florida's workforce is outstanding," said Lawson. "A diverse, developed and highly skilled workforce is key to ensuring sustained economic growth. I applaud Charter Communications on identifying a smart, creative solution that will benefit their company and their customers. The men and women of the Broadband Field Technician Apprenticeship Program are on the path of success."
The Broadband Field Technician Apprenticeship program is, according to the governor's office, a "self-progression program that will allow enrolled employees to control the direction of their own careers and gain more in-depth knowledge about their jobs and the industry, at no cost to them" and employee who finish it "will receive an industry-recognized broadband field technician certification that they can carry with them throughout their careers."
The governor's office also noted Charter employees have a minimum wage of $15 an hour, healthcare plans and retirement programs.
Reach Kevin Derby at kevin.derby@floridadaily.com.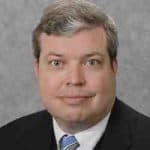 Latest posts by Kevin Derby
(see all)