This week, Gov. Ron DeSantis announced he would lead a mission to Israel next month to help Florida build more economic ties to that nation.
DeSantis said he plans to stop  Tel-Aviv and Jerusalem and Enterprise Florida Inc. (EFI) President and CEO Jamal Sowell is helping lead the trade mission.
"I promised to be the most pro-Israel governor in America and that the first delegation I would lead would be to the state of Israel," said DeSantis on Tuesday. "Today, I'm pleased to report that I'm keeping that promise. Our delegation will bring business, academic and political leaders to help strengthen the bond between Florida and Israel."
"Thank you, Governor DeSantis for making this trade mission a high priority for Florida," said Sowell. "Enterprise Florida looks forward to hosting this historic trade mission and expanding international trade opportunities with Israel."
The mission will be held from May 25-May 31 with business, political and academic leaders from the Sunshine State joining DeSantis in Israel.  DeSantis and other Florida Cabinet members will be at the new American embassy in Jerusalem. Moving the embassy was a top priority for DeSantis during his six years in Congress.
"The mission will foster strategic business partnerships to strengthen the economic bonds between Israel and Florida as well as connect Israeli and Florida academic institutions to help facilitate scientific solutions for Florida's environmental challenges," the governor's office noted.
DeSantis will also be the keynote speaker at the 2019 Israel-American business summit.
Kevin Derby can be reached at Kevin.Derby@floridadaily.com.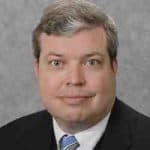 Latest posts by Kevin Derby
(see all)