On Monday, Gov. Ron DeSantis offered his "Bolder, Brighter, Better Future" budget proposal. DeSantis proposed a $91.4 billion budget, up slightly from last year's $90.9 billion budget.
"My budget proposal for Fiscal Year 2020-2021 builds on our successes of the past year, placing emphasis where it is needed while remaining fiscally responsible to Florida taxpayers," said  DeSantis. "The budget includes key investments in our K-12 education system, our environment and the well-being of our residents, while recommending over $480 million in savings and over $300 million in tax relief. Although there is still more we can do to improve our state, which we hope to accomplish through this budget, Florida's future has never been bolder, brighter or better than it is today."
DeSantis insisted the savings will come from "administrative efficiencies and elimination of earmarks" while noting it "places $5.6 billion in total reserves, including $1.4 billion of General Revenue, which is more than 6 percent of the total budget and more than $200 million more than the current year budget."
Turning to tax relief, DeSantis said his proposal offers more than $300 million in it "including a $56 million 8-day Back to School Sales Tax Holiday, a 10-day Disaster Preparedness Sales Tax Holiday and property tax relief of over $247 million."
DeSantis proposed $22.9 billion for the Florida Education Finance Program (FEDP) adding more than $1 billion. He also doubled down on his proposal to raise starting salaries for teachers to $47,500.
"This includes over $900 million to recruit and retain the best classroom teachers and principals in Florida. Over $600 million is included to raise the minimum salary for full-time classroom teachers to $47,500, which would provide more than 101,000 teachers with a pay raise. Additionally, $300 million is recommended for the Florida Classroom Teacher and Principal Bonus programs," the governor's office noted about the proposal. "The budget invests $25 million in key workforce development initiatives: $10 million for the Pathways to Careers Opportunities Grant Program, $10 million for the Work Florida Student Success Incentive Fund at State Colleges and $5 million for the Work Florida Student Success Incentive Fund at District Postsecondary Programs. The budget recommends an increase of funding of more than $22 million for Florida college and nearly $24 million for Florida universities, all while maintaining no increase in tuition."
Turning to the environment, DeSantis called for more than $625 million in recurring funding for Everglades restoration and water protection. "Included in the more than $625 million investment is more than $322 million for Everglades restoration projects, $150 million for water quality improvements, $50 million for springs restoration and more than $22 million to combat the harmful effects of algal blooms and red tide," the governor's office noted.
DeSantis also wants almost $50 million for beach nourishment and $154 million to protect water with most of that–$100 million–coming from the Florida Forever Program and the rest going to state parks as additional funds.
Turning to healthcare, DeSantis proposed $54 million to fight opioids and $17 million in new mental health and substance abuse funding while adding $97 million for child welfare. The governor also called for $18 million to finish nursing homes for veterans in St. Lucie and Orange Counties.
The governor called for $387 million to fund Workforce and Affordable Housing Programs which includes $120 million for the State Apartment Incentive Loan (SAIL) Program and $267 million for the State Housing Initiative Partnership (SHIP) Program.
DeSantis also called for more funds for transportation projects.
"As Florida's population continues to increase, key investments must be made to handle this growth and ensure continued efficiency. The budget provides $8.8 billion for the State Transportation Work Program, including $2.8 billion for highway construction, $865.7 million in lane resurfacing and $436.2 million in scheduled repairs and replacement of bridges," the governor's office noted.
DeSantis also proposed $50 million for the Florida Job Growth Grant Fund. The governor will also push for $1.9 billion on hurricane-related expenses with $628 million for Hurricane Irma recovery and $1.3 billion for Hurricane Michael.
Turning to public safety, DeSantis is calling for $4.5 million to implement the Statewide Behavior Threat Assessment strategy and "more than $14.5 million to expand and enhance FDLE's crime databases that the department uses daily to investigate crimes and apprehend criminals." He also called for almost $90 million for the Florida Department of Corrections "for needed improvements, including retention bonuses and a pilot program to transition correctional officers from a 12-hour shift to an 8.5-hour shift."
The governor also called for more than $6.5 million to fund elections security efforts in time for the 2020 elections.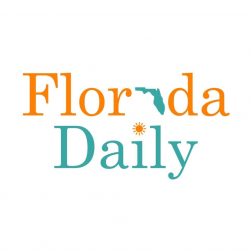 Latest posts by Florida Daily
(see all)