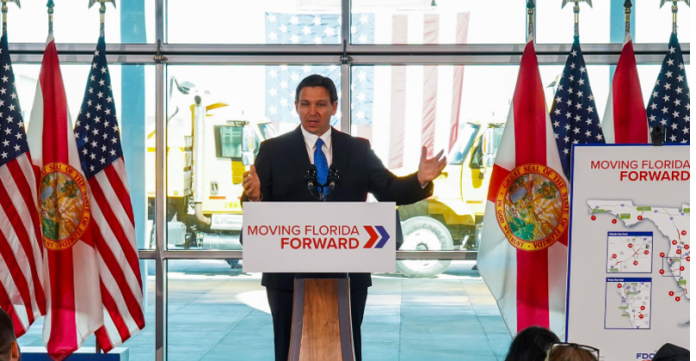 This week, Gov. Ron DeSantis unveiled his "Moving Florida Forward" plan, which, he insists, will "expedite transportation projects over the next four years."
The governor's office offered some of the details of the proposal.
"If passed by the legislature, this proposal would invest $4 billion of general revenue, redirect an average of $131 million annually to the State Transportation Work Program, and leverage additional funding over the next four years for a total of $7 billion to strengthen Florida's transportation infrastructure to accommodate the growing number of people that rely on Florida's roadways. Through this record investment, the Florida Department of Transportation (FDOT) would expedite 20 priority infrastructure projects into the existing Work Program to combat congestion, improve safety, and ensure a more resilient transportation system to bolster current transportation needs and set the stage for future growth," the governor's office noted.
"This proposal will break through bureaucracy that often slows down infrastructure projects and allow FDOT to target projects that will ease congestion across the state," said DeSantis. "Expediting these projects will bring them to completion more than a decade ahead of schedule."
"Governor DeSantis' Moving Florida Forward proposal is truly historic and the projects included will help relieve congestion while also focusing on safety, resiliency, the supply chain, and economic growth. These are important for Floridians' quality of life and to ensure we maintain a strong transportation system to keep Florida moving forward," said FDOT Sec. Jared Perdue. "The Department has worked closely with communities and our partners through the years to plan and prepare these projects for construction. Receiving this funding will allow the vision of each project to become a reality in the immediate future to better meet the growing demands in communities throughout the state. Our team is prepared and ready to work with the Legislature to deliver these critical projects and strengthen Florida's transportation infrastructure."
DeSantis' office insisted the funds were needed thanks to Florida's continued growth.
"Florida is home to over 22 million residents, and in just the first three quarters of 2022, we had nearly 105 million visitors to our state. In 2022, Florida experienced the largest net migration in the country at 1.9 percent, meaning that Florida's infrastructure must accommodate more people than ever before. The 20 projects included in the proposal will build more resilient transportation infrastructure, which is important to the integrity of roadways and corridors especially during severe weather events such as hurricanes," the governor's office noted.
The plan garnered the applause of industry leaders.
Allen Douglas, the executive director for the Florida Engineering Society and American Council of Engineering Companies of Florida, weighed in after the governor's announcement.
"Florida's professional engineering community applauds Governor DeSantis' continued commitment to providing safe, resilient and reliable transportation systems. As Florida continues to lead the nation in net in-migration, it's vital that we build upon our innovative transportation infrastructure. Further expediting major interstate and roadway projects will enhance local communities, support our thriving economy and help ensure our state's infrastructure is prepared for generations to come," Douglas said.
Leaders of the Florida Transportation Builders' Association (FTBA) also applauded the move.
"Florida is fortunate to have a leader like Governor DeSantis who prioritizes our state's infrastructure needs and recognizes the importance of taking action now in order to be prepared for Florida's continued growth. I commend the governor for making these smart investments in Florida's infrastructure, which are sure to yield returns for our state and ensure the safety and quality of our roads and bridges for Floridians and visitors alike," said FTBA Chairman Keith Waugh.
"Thank you, Governor DeSantis, for these much-needed investments in Florida's infrastructure. By continuing to address both short-term and long-term infrastructure needs in our state, the governor is responsibly planning for the future to ensure that Florida remains the best state in the nation. These investments will benefit Florida residents, businesses and visitors, not only by improving the roads they travel on each day, but by enhancing economic development and providing jobs opportunities as well," said FTBA President Ananth Prasad.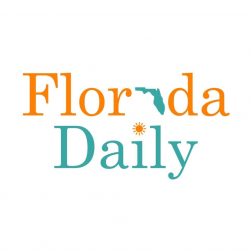 Latest posts by Florida Daily
(see all)