Last week, U.S. Rep. Ross Spano, R-Fla.,  brought out bills to rename two U.S. Post Office facilities in his Central Florida district after two local law enforcement officers died in the line of duty.
One of Spano's bill would change the name of the Postal Service facility located at 210 North Missouri Avenue in Lakeland as the "Officer Paul Dunn Post Office Building." The other bill would change the name of the Postal Service facility located at 2800 Lakeland Hills Boulevard in Lakeland as the "Officer Ken Foley Post Office Building."
Spano weighed in on Friday as to why he had introduced the proposals.
"Officer Dunn and Foley exemplified the commitment to public service and honorably served and protected our community. We are forever indebted to them and their families for their sacrifice" said Spano. "As we close out the month of May, in which we observed 'National Police Week', I am honored to remember their service with this small token of appreciation. Their legacy and service to community shall be remembered for generations to come."
"Officer Dunn was killed on a motorcycle accident on January 9, 2020 on Lakeland highlands road, while Officer Foley was found unresponsive in his vehicle after a medical episode on December 5th, 2019. Both Dunn and Foley were U.S. Marine Corps veterans and had served on the Lakeland Police Department for six (previously 12 years with the Polk Sheriff's Office) and 29 years respectively," Spano's office noted.
"On behalf of the members of the Lakeland Police Department and the citizens we serve, I am very grateful Officer Foley and Officer Dunn will be recognized is such a manner that will continue to memorialize their service to our city as well as their service to our great nation," said Lakeland Police Chief Ruben Garcia. "I'm thankful for the efforts of U.S. Representative Ross Spano and his staff for introducing the legislation to move this deserving honor forward".
The bills were sent to the U.S. House Oversight and Government Reform Committee last week.
Reach Kevin Derby at kevin.derby@floridadaily.com.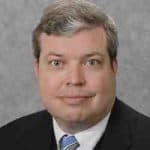 Latest posts by Kevin Derby
(see all)