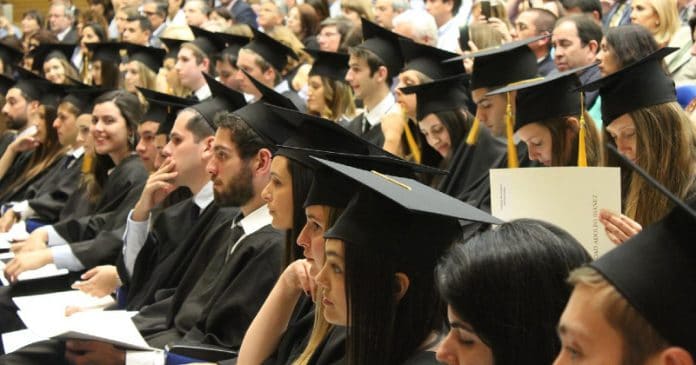 Students often approach me to share the experiences they are having with other faculty on campus. They talk of being deeply uncomfortable asking questions in seminars and share with me how intimidated they are to challenge their professors. They often have real difficulty in sharing views that may run against the progressive, even Marxist, ideas that tend to dominate my campus.
I have been a professor at Sarah Lawrence College—one of the nation's more elite and politically active campuses—for over a decade now. Liberal activism and ideological infusion into classes have become standard here and at many other liberal arts schools.
One question that has not been satisfactorily answered, however, is whether liberal arts college faculty like my own colleagues are more liberal, on average, than their university or community college counterparts. While it is well known that college and university faculty tend to be liberal as a professional group, until recently the research on this subject was either outdated or limited.
But the Foundation for Individual Rights and Expression (FIRE)'s new study of almost 45,000 currently enrolled students at more than 200 colleges and universities around the nation helps answer the question of faculty ideology. The FIRE study asked students what they think about the political views of the average faculty member on campus. The data reveal that faculty today are indeed liberal, especially when compared to the national adult population—but professors collectively are not a monolithic left-of-center block.
Overall, current college and university students believe that 40 percent of faculty today are either very or somewhat liberal and believe that just 6 percent are either somewhat or very conservative. Forty-three percent of students think that faculty are moderate or only slightly to the left or right.
When you look at liberal arts colleges, like my own, which tend to focus more on the arts and humanities and in disciplines with less viewpoint diversity, nearly 6 in 10 (58 percent) students think that the average professor is somewhat or very liberal.
On the other hand, when you look at universities, just 38 percent of students assert that their average professor is liberal, and 11 percent have not given much thought to the ideology of their teachers. Universities tend to have more professional majors, as well as lower levels of student-faculty interaction, which could explain some of these differences.
Regional schools, which tend to enroll large numbers of working students or students with working-class backgrounds, look very similar to universities: 41 percent of students see professors as liberal, 10 percent see them as conservative, and 14 percent claim that they have given this issue little thought.
The FIRE data show that my experience as a professor at liberal arts college is fairly representative. Liberal arts colleges have large numbers of left-of-center faculty, and the number of liberal professors is substantially higher compared to regional schools and universities.
In and of itself, nothing suggests that liberal faculty cannot present material in a balanced fashion and promote viewpoint diversity and open discourse in their classrooms. Plenty of faculty do just that. But I have also seen politics permeate classrooms over the past decade.
With the rise of activist teaching, many fields in the liberal arts are becoming more ideological. And with the growing use of scholarship as an exercise in power, with the promotion of equity over the pursuit of truth, viewpoint diversity is growing scarce, especially at liberal arts colleges. Students would be wise to look toward universities and regional schools if they want more ideological balance in the classroom.
Samuel J. Abrams is a nonresident senior fellow at the American Enterprise Institute, where he focuses on questions of related civic and political culture and American ideologies. He is concurrently a professor of politics and social science at Sarah Lawrence College, and a faculty fellow with New York University's Center for Advanced Social Science Research. This article was originally published by RealClearEducation and made available via RealClearWire.
Latest posts by Guest Columnist
(see all)