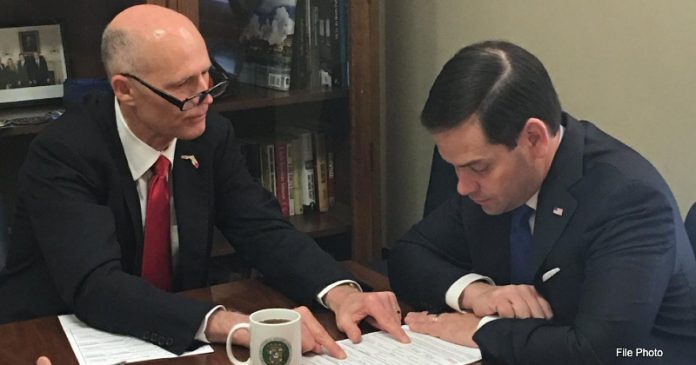 U.S. Rep. Scott Franklin, R-Fla., brought out the companion measure to U.S. Sen. Marco Rubio's, R-Fla., "Simplifying Grants Act," which, supporters insist, will "make it easier for local governments, with less than 50,000 people, to apply for, receive, and manage grants."
Rubio introduced the bill last month. More than a half dozen Republican senators lined up to co-sponsor Rubio's bill, including U.S. Sen. Rick Scott, R-Fla.
According to Rubio's office, the bill "would require that agencies simplify the often complex, time-consuming, and expensive grant process for all current and future federal grant opportunities" and would help the Sunshine State.
"This would benefit 26 out of Florida's 67 counties (39 percent) and 2,147 out of the country's 3,143 counties (68 percent) as well as thousands of other cities, towns, and other governmental entities," Rubio's office noted.
"Local governments use federal dollars to invest in infrastructure, public safety, law enforcement, and our children's education, among other important priorities. Regretfully, our current grant process leaves small local governments and their residents behind. This bill would provide a simplified process so small local governments are able to apply for and receive the funds they need," Rubio said when showcasing the bill on Thursday.
"While Biden's border crisis continues to enable record amounts of lethal drugs to flood across our border, local municipalities—which fund local law enforcement—require more support to address the influx of crime and lethal narcotics we are seeing across the country. The Simplifying Grants Act will make it easier for small towns across the country to access crucial federal funding to protect their communities. I fully support this legislation and urge its quick passage through the Senate," said Scott.
The bill was sent to the U.S. Senate Homeland Security and Governmental Affairs Committee.
Franklin introduced the House version of the bill at the end of last week.
"Federal grants are funded by all taxpayers, but larger cities receive a disproportionate share because of their size advantages," said Franklin. "Smaller, often rural counties pay taxes, too, and deserve a fair shot at obtaining these funds. The Simplifying Grants Act will not only streamline the grant process for disaster relief, but also put rural communities on a more level playing field."
More than three dozen House Republicans lined up to co-sponsor the bill, including U.S. Reps. Carlos Gimenez, Bill Posey and John Rutherford of Florida.
Franklin's bill was sent to the U.S. House Oversight and Reform Committee.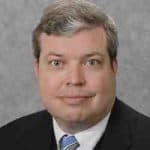 Latest posts by Kevin Derby
(see all)