Former state Rep. Sean Shaw, who was the Democratic nominee in last year's state attorney general contest, tried to rally supporters behind South Bend Mayor Pete Buttigieg's bid for the Democratic presidential nomination next year.
Back in May, Shaw announced that he was backing Buttigieg in the crowded primary field which has more than 20 candidates.
Shaw doubled down on his support of Buttigieg on Monday.
"This is an election of an era," Shaw insisted. "This is a generational election. And it's why I've endorsed Mayor Pete Buttigieg as the next president of the United States. Pete is a veteran, a Rhodes Scholar, a family man who is humble and willing to listen."
Shaw sounded ready to ramp up his help to Buttigieg in the Sunshine State.
"I told Pete I'd do for him what we did in Florida in 2018. Go up and down this state and fight for every last vote." Shaw noted. "Over the last few months of getting to know Pete and his campaign, it's clearer than ever that Americans from Florida to South Carolina to Iowa want a president that will fight for them not against them, a president that listens, and a president that understands them. For me, that candidate is Pete Buttigieg.
"When I decided to endorse Mayor Pete, I knew what was at stake. This election is not just about the next fours years, it's about the next generation," Shaw concluded.
The son of former Florida Supreme Court Justice Leander Shaw, Sean Shaw served a single term in the Florida House before running for state attorney general. He took 46 percent of the vote in November while Republican Ashley Moody pulled 52 percent.
While he has never held statewide office in Indiana, Buttigieg has enjoyed some momentum in the crowded Democratic field in recent months as his youth and service in the Navy have helped him leapfrog some better-known candidates. If Buttigieg wins in 2020, he will be the first president in a same-sex marriage.
Kevin Derby can be reached at Kevin.Derby@floridadaily.com.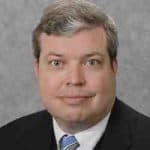 Latest posts by Kevin Derby
(see all)