This week, a proposal from U.S. Sen. Tina Smith, D-Minn., and U.S. Sen. Marco Rubio, R-Fla., recognizing November as National Lung Cancer Awareness Month cleared the U.S. Senate.
On Tuesday, Smith introduced the resolution and the Senate passed it without opposition.
"The resolution promotes the importance of early detection of lung cancer to help save lives. It also recognizes the need for research to improve early diagnosis, screening and treatment," Rubio's office noted.
Other cosponsors included U.S. Sens. John Boozman, R-Ark., Shelley Moore Capito, R-WV, Tim Scott, R-SC, and Chris Van Hollen, D-Mary.
The American Cancer Society, the American Lung Association, the American Lung Cancer Screening Initiative (ALCSI), the GO2 Foundation for Lung Cancer and the Oncology Nursing Society all supported the resolution.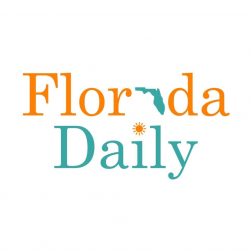 Latest posts by Florida Daily
(see all)