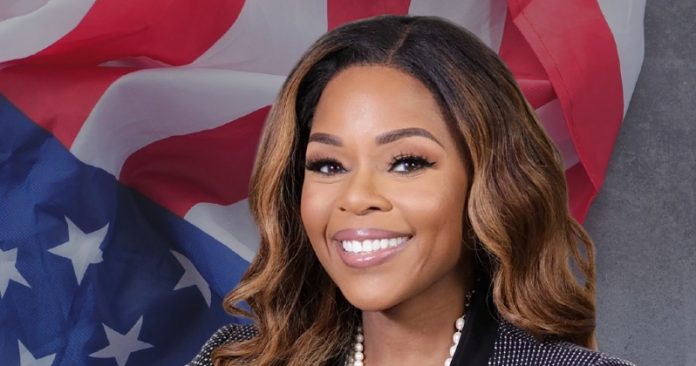 Last week, U.S. Rep. Pramila Jayapal, D-Wash., the chairwoman of the Congressional Progressive Caucus (CPC), named U.S. Rep. Sheila Cherfilus-McCormick, D-Fla., as part of the group's leadership.
Cherfilus-McCormick will be one of the CPC's deputy whips for the 118th Congress.
"I'm honored to have been appointed by Rep. Jayapal to serve as deputy whip on the CPC Executive Board for the 118th Congress," said Cherfilus-McCormick. "I'm proud to be a part of the most diverse leadership and the largest Progressive Caucus in history. I look forward to the road ahead as we continue to deliver for working families."
"I am thrilled to announce these appointments today and complete our CPC Executive Board for the 118th Congress," said Jayapal. "These members represent the diversity of the progressive movements, our caucus, and our country: they are immigrants and first-generation Americans, freshmen and senior members, state legislators and organizers, people of color and women, from working-class backgrounds and diverse geographies. Each of them is committed to our progressive values and to leaving no one behind."
"The Progressive Caucus was founded in 1991 by Senator Bernie Sanders, Rep. Peter DeFazio, and Rep. Maxine Waters. Since its founding, the caucus has continued to grow, organize, and build. It will enter the 118th Congress with its largest membership to date. The diverse composition of the new CPC executive board includes 50 percent women, 73 percent people of color, and LGBTQ members," the CPC noted.
In a special election held at the start of the year, Cherfilus-McCormick replaced longtime U.S. Rep. Alcee Hastings, D-Fla., who died in April 2021. She took 79 percent of the vote while Republican Jason Mariner got 19 percent, Libertarian Mike ter Maat garnered 1 percent and two candidates–Jim Flynn and Lenny Serratore–who were both running with no party affiliation–each pulled around .5 percent.
Cherfilus-McCormick had a much tougher time winning the primary in that special election. After several recounts, Cherfilus-McCormick prevailed over Broward County Commissioner Dale Holness and a large crowd to win the Democratic nomination. After recounts were finished and with all votes in, Cherfilus-McCormick beat Holness by five votes–11,662–23.76 percent–to 11,657 votes–23.75 percent.
After taking 26 percent of the Democratic primary vote against Hastings in 2018 and 32 percent of it last year, Cherfilus-McCormick ran a third time and she and Holness outpaced the field. Holness drew heavily in Broward County, taking 29 percent of the vote there, while Cherfilus-McCormick pulled 21 percent, enough for second place there. But she ran away in Palm Beach County, taking 30 percent while he garnered only 8 percent there.
Facing Holness in a rematch in the primary in August 2022, Cherfilus-McCormick won by a far larger margin. She won with 65 percent of the vote, while Holness finished a distant second with 29 percent of the vote.
In November, Cherfilus-McCormick routed Republican businessman Drew-Montez Clark, besting him 72.3 percent to 27.7 percent.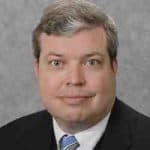 Latest posts by Kevin Derby
(see all)