This week, U.S. Rep. Sheila Cherfilus-McCormick, D-Fla., showcased her support of a proposal " to promote clean energy infrastructure and advance strategic investments throughout Latin America and the Caribbean."
U.S. Rep. Adriano Espaillat, D-NY, introduced the "Opportunities in the Americas Act" at the end of last week with Cherfilus-McCormick as a co-sponsor.
The bill "will reinforce commercial relationships with Latin American and Caribbean partners as well as expand supply chains throughout the Americas" and will "improve grid and energy efficiency in the Western Hemisphere to encourage investment, enhance living conditions, and develop clean energy; advance our national security by increasing supply chain resiliency; grant low-interest loans to businesses already engaged in Latin America or the Caribbean, to expand their operations; and provide low-interest loans to businesses that relocate from the People's Republic of China to a Latin American or Caribbean country that is a party to a free trade agreement with the United States."
The two congresswomen said they brought out the bill to tie into the Summit of the Americas.
"As our nation launches the Ninth Summit of the Americas, it remains critical that we advance legislation that reaffirms our commitment to supporting our partners in the Western Hemisphere, while also advancing our national security," said Espaillat. "Bolstering economic integration and supporting energy infrastructure in the Americas will lower shipping costs, further commercial ties, increase investment opportunities, and expand opportunities in the region, which are crucial for our continued growth and development. As a Caribbean Caucus member, I am proud to be joined by Congresswoman Cherfilus-McCormick to introduce this legislation as we continue our unified efforts to strengthen U.S. relations in Latin America and the Caribbean."
"This week I will travel to the Ninth Summit of the Americas in Los Angeles, CA. Throughout, the United States has demonstrated, and will continue to demonstrate, our commitment to a process that incorporates input from people and institutions that represent the immense diversity of the Western Hemisphere. The United States has long turned to trade policy as a foundation for supporting economic development and political stability in the Western Hemisphere. The introduction of the Opportunities in the Americas Act will further enhance that development and stability. This bill will show that the United States is committed to strengthening and deepening our trade relationship with the hemisphere as well as celebrating its important contributions to the world," said Cherfilus-McCormick.
The bill was sent to the U.S. House Foreign Affairs and the Ways and Means Committees. So far, there is no companion measure in the U.S. Senate.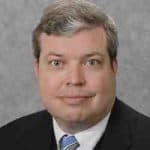 Latest posts by Kevin Derby
(see all)