U.S. Rep. Sheila Cherfilus-McCormick, D-Fla., weighed in this week after FEMA announced a grant totaling $2,446,500.00 for the roadway elevation of MacArthur Boulevard.
"Today, I am pleased to announce a grant from the U.S. Department of Homeland Security's Federal Emergency Management Agency (FEMA). The grant is for $2,446,500.00 in federal funding for the elevation of a portion of SE MacArthur Boulevard," she said.
"The project will elevate above the Base Flood Elevation (BFE) a portion of this coastal roadway vulnerable to high seas and strong waves from storm surge. The roadway is the only access for residences and public facilities in the area. The project will include the installation of a sheet pile wall with a crest flood elevation above the Zone V BFE within public property, relocation of any utilities to coincide with the wall installation, and reconstruction of the elevated two-lane roadway within the newly protected area and adjacent points of access (driveways and sidewalks)," Cherfilus-McCormick added.
"The project shall provide protection against a 100-year storm event. Activities shall be completed in strict compliance with federal, state and local applicable rules and regulations," she said in conclusion.
Cherfilus-McCormick won a special election earlier this year to replace longtime U.S. Rep. Alcee Hastings, D-Fla., who died in April 2021.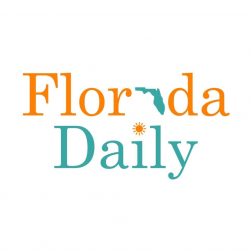 Latest posts by Florida Daily
(see all)