Three members of the South Florida congressional delegation who sit on the U.S. House Appropriations Committee are calling on the federal government to do more to help the Bahamas recover from Hurricane Dorian.
At the end of last week, U.S. Reps. Mario Diaz-Balart, R-Fla., Lois Frankel, D-Fla., and Debbie Wasserman Schultz, D-Fla., wrote U.S. Sec. of State Mike Pompeo, USAID Administrator Mark Green and acting U.S. DHS Sec. Kevin McAleenan asking for more federal aid to the Bahamas. The representatives also proposed tax incentives to encourage donations and backed a proposal backed by U.S. Sen. Marco Rubio, R-Fla., U.S. Sen. Rick Scott, R-Fla., U.S. Rep. Brian Mast, R-Fla., and most of the Florida delegation to relax visa requirements for residents of the Bahamas as they recover from the hurricane.
"As senior members of the House Committee on Appropriations who represent a Florida constituency deeply affected by calamities in the Western Hemisphere, we respectfully request that you consider ways to provide much-needed assistance to the Bahamas as expeditiously as possible," the three members of the Florida delegation wrote.
"We commend you for efforts already underway to address the dire needs in the Bahamas. We understand that the U.S. Coast Guard, in coordination with USAID, deployed a Disaster Assistance Response Team (DART) as early as September 3, 2019, to assist with recovery efforts there," they added. "Additionally, we have been informed that USAID is airlifting relief commodities such as plastic sheeting, hygiene kits, buckets, water containers, and chainsaws from its emergency warehouse in Miami and that USAID is also providing an initial $200,000 to the Bahamas Red Cross. These materials are intended to assist approximately 35,000 people in shelters, with water and hygiene kits for an additional 3,000 people. We also are informed that the first relief supplies arrived on September 4, 2019, and that the United States is assisting with search and rescue, recovery efforts, and security in a multi-agency coordinated effort. We understand that USAID has provided more than $886,000 to date in assisting the Bahamas, and the Department of Defense has made available $5 million from its Overseas Humanitarian, Disaster, and Civic Aid funds to provide military transport for aid and personnel.
"While we applaud these initial actions, we believe that there are additional federal resources available for humanitarian relief to assist the people of the Bahamas. Some of those additional avenues of assistance could include federal resources already devoted to emergency humanitarian aid, tax incentives for specific types of charitable giving that would encourage private donations, and relaxing some of the stringent visa requirements for those adversely impacted by Dorian. We believe that there are ways to find federal resources in the federal budget that would not impede foreign policy objectives elsewhere," they continued.
"The people of the Bahamas are facing months and perhaps years of recovery in the wake of Hurricane Dorian. As a neighboring country in our hemisphere which has also suffered the devasting blow of hurricanes, we believe that it is within the interests of the United States to ensure that the Bahamas is able to recover from such a devastating storm. For these reasons, we respectfully encourage you to consider ways that would best assist the Bahamas at this trying time," they wrote in conclusion. "We stand ready to assist you in identifying resources, and working through the Appropriations process, to provide the people of the Bahamas with the assistance they urgently need."
Reach Kevin Derby at kevin.derby@floridadaily.com.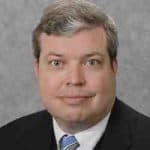 Latest posts by Kevin Derby
(see all)