Last week, U.S. Reps. Carlos Gimenez, R-Fla., and María Elvira Salazar, R-Fla., joined U.S. Rep. Mark Green, R-Tenn., in sending a letter to the Pan-American Health Organization (PAHO) lambasting the organization for avoiding accountability over its role in helping the Cuban regime traffic thousands of doctors and healthcare professionals to Brazil between 2013 and 2018.
The U.S. State Department categorizes the Cuban medical missions as "forced labor" as this is a form of modern-day slavery.
"The evil Castro regime regularly profits off the backs of thousands of Cuban doctors every year, and international organizations should be focused on stopping this abuse, not aiding it," said Salazar. "The American people should not be enabling repressive communist regimes abroad through their taxpayer contributions to international organizations."
The letter rebukes PAHO for deliberately dragging out proceedings filed against the organization by a group of Cuban doctors whose wages were confiscated by the Cuban regime in conjunction with the organization. The letter further explains that PAHO still has not fully disclosed the nature of its conduct in the Mais Médicos program and refuses to agree on a date in court.
After three years, neither PAHO nor its law firm representatives in Washington, have released any report to the State Department, members of Congress, or the lawyers representing the Cuban doctors. PAHO informed both the State Department and inquiring members of Congress that it does not plan to release the report as long as litigation is pending.
A group of Cuban doctors is suing PAHO for playing a major role in trafficking over 10,000 Cuban doctors to Brazil in violation of Brazilian, U.S., and international law. PAHO also funneled hundreds of millions of dollars to the Cuban government and pocketed at least $75 million in return. PAHO is a Washington-based international organization receiving tens of millions of dollars in U.S. taxpayer funding every year.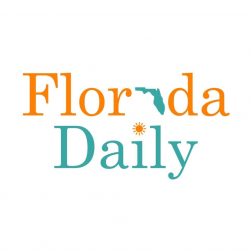 Latest posts by Florida Daily
(see all)