 While most baseball fans were focused on the trade deadline this week, the Florida Sports Foundation took the Sunshine State back to spring training, noting that the Grapefruit League added more than $687 million to the state's economy.
Gov. Rick Scott announced that this year's spring training period added more than 7,150 jobs to the state and $687.1 million to Florida's economy. A dozen cities across the Sunshine State host 15 Major League Baseball (MLB) teams.
"Each year, fans from around the world come to Florida to enjoy spring training," Scott said. "With incredible experiences like spring training happening in Florida, our tourism industry continues to break records. I encourage everyone who enjoyed spring training in Florida this year to make plans to come back next year. Those who have never been to spring training in the Sunshine State should make this unique experience a priority for next year."
Angela A. Suggs, the president and CEO of the Florida Sports Foundation also weighed in on spring training's impact on the state.
"The Sunshine State offers exceptional opportunities for residents and visitors to enjoy the national pastime of spring training," Suggs said. "We are pleased with the continued success of the Florida Grapefruit League and look forward to many more exciting opportunities to showcase the many communities in Florida, where the world comes to play."
The New York Yankees, currently contending in the AL East, had the highest per game average with almost 9,900 fans attending 16 games at George M. Steinbrenner Field in Tampa. The Boston Red Sox though, currently leading the Yankees in the AL East, had the highest attendance with almost 165,700 fans going to 17 home games at Jet Blue Park in Fort Myers. Seven teams–the Red Sox, Yankees, the Atlanta Braves, the Baltimore Orioles, the Detroit Tigers, Minnesota Twins, and the Philadelphia Phillies all had more than 100,000 fans attend their home games in spring training.
The Houston Astros saw their attendance sharply increase after they won the World Series last year, with attendance up 21 percent at the Ballpark of the Palm Beaches during spring training.
Kevin Derby can be reached at Kevin.Derby@floridadaily.com.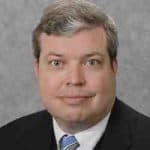 Latest posts by Kevin Derby
(see all)