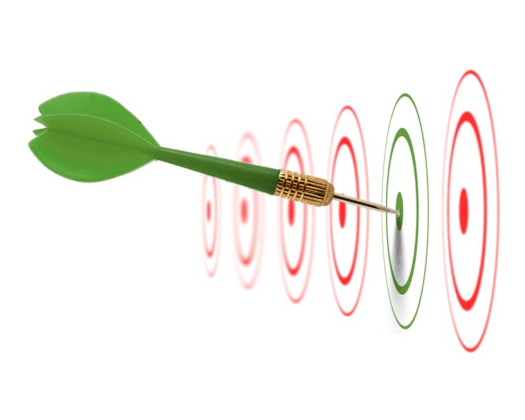 In what has been a tumultuous year for our country, many brands pre-election had pushed a pause button in their marketing campaigns. From COVID-19 to the economy, to issues ranging from racial equality to protecting the environment, brands have struggled with how to thoughtfully communicate with their consumers.
Amidst the uncertainty of post-election, Influence Central conducted research with our Consumer Insights Panel about what consumers think brands should do in post-election marketing campaigns. We heard from 580 consumers with strong opinions on what brand messaging they welcome.
With a country profoundly split in political views, as well as digital and social media marketing having risen dramatically, brands coming out strongly on any politically infused issues right now risk backlash from a contingent of their consumers. Over the past four years, corporations have leaped forward to embrace social leadership alongside answering to shareholders, which has been a great evolution. But wading into explosive social issues carries intense risk after such a fraught election. That being said, many consumers want brands to support environmental, diversity and humanitarian issues, so we'll definitely expect to see a re-emergence of cause-based marketing. But all of this gets framed in overall pessimism and uncertainty around personal spending and the economy.
While Joe Biden will work valiantly for unity, the intense, passionate divisiveness in our country will be enormously difficult to heal. Brands stepping in to support this "We are United" message will undoubtedly face lash-outs from half the country that still back Donald Trump's red-nation separatism, as seen with Gap's promotion of right after the election of half red and half blue unity sweatshirt. Yet with time passing, more consumers say they welcome unity messaging. Still, marketers will have to work hard to avoid minefields and missteps in their messaging, despite best intentions. Expect brands to embrace a humanitarian message of togetherness, but more in the context of their own product lens.
SOCIAL AND POLITICAL ISSUES NOT WELCOME IN BRAND MESSAGINGS
75 percent of consumers believe that brands wading into potentially explosive social issues carries intense risk after such a fraught election. The only exception by a majority: 65 percent of consumers believe brands should embrace messaging about unity in our country as part of their upcoming marketing efforts post-election.
Consumers prove as split as the election on whether brands should stay silent right now on other political and social issues when it comes to their marketing messages: 52 percent believe brands should be mute on this, while 48 percent welcome them speaking up.
The top three social issues consumers welcome hearing from brands about are the environment (46 percent), diversity and inclusion (43 percent) and humanitarianism (39 percent). But even these top issues failed to muster a majority in consumer support.
But 30 percent of consumers do not want to hear from brands at all on any social issues.
Further, for 70 percent of consumers, a brand's stance on social issues impacts their buying from the brand and purchasing their products.
BRANDS' CHARITABLE ACTIONS PROVE A PURCHASE SWINGER
65 percent of consumers share that a brand's connection to a cause, whether a non-profit affiliation or charitable contribution, makes them more compelled to buy from that brand.
YES, PLEASE: CORPORATIONS SOUGHT AS EMERGENT SOCIAL LEADERS
78 percent of consumers believe that corporations should embrace social leadership alongside answering to shareholders.
PLEASE, MAKE US LAUGH! 
In a stark reversal from the early days of COVID, 94 percent of consumers now value humor from brands in their marketing campaigns and messages.
CONSUMER PESSIMISM ABOUT THE ECONOMY 
60 percent of consumers feel our country will still be facing an economic recession over the next six months. 33 percent feel unsure. Only 7 percent feel optimistic.
HOLIDAY GIFT SPENDING SOLIDLY DOWN 
When it comes to spending on holiday gifts this year, as compared to last year, 40 percent expect to spend less, 50 percent expect their spending to stay the same and only 10 percent expect their spending to go up.
PERSONAL SPENDING NOT RISING OVER THE NEXT SIX MONTHS
In terms of their consumer spending over the next six months: 28 percent expect their spending to go down, 58 percent expect their spending to stay the same, while only 14 percent expect their spending to go up.
CONSUMERS SPLIT ON PERSONAL OPTIMISM
Asked about their optimism over the next six months: 39 percent feel optimistic, 24 percent feel pessimistic, and 37 percent feel unsure.
Stacy DeBroff is the CEO of Influence Central.
Latest posts by Guest Columnist
(see all)