This week, U.S. Rep. Stephanie Murphy, D-Fla., showcased her support of U.S. Rep. Ed Perlmutter's, D-Col., "School Safety Drill Research Act."
Perlmutter's bill will "study the potential mental health effects of active shooter drills in K-12 schools" and "will help inform and identify best practices in order to maximize the effectiveness of school safety drills while minimizing the trauma to students and staff members." This includes $1 million for the National Academies of Science, Engineering, and Medicine "to examine the possible mental health effects of active shooter drills, lockdown drills, and other firearm violence prevention activities in schools on school staff and students, including younger children and children with disabilities."
Perlmutter filed the bill last week with Murphy and U.S. Rep. Brian Fitzpatrick, R-Penn., as co-sponsors. Last year, Perlmutter tried to include the funds in the budget which cleared the U.S. House but did not pass the U.S. Senate.
On Wednesday, Murphy showcased her support of the proposal.
"Schools must have clear and accurate information about the best way to conduct active shooter drills. As a mother, I know how traumatic and confusing these experiences can be for children," said Murphy. "This bipartisan bill will ensure that schools have the best information to prepare students for potential violence, while protecting them from any lasting trauma."
"Colorado has had more than its fair share of active shooter and school shooting tragedies, leaving many students traumatized and frightened. We must ensure school safety drills don't trigger these anxieties and instead give students the knowledge to respond appropriately to threatening situations and potentially help save lives," said Perlmutter. "This research will help inform school administrators as they balance school preparedness with the mental health of students and staff."
"One of the keys to preventing school violence is equipping students, teachers, and administrators with the skills they need to properly react to potential threats before a tragedy occurs," said Fitzpatrick. "I am proud to support this bipartisan bill to research the impacts of active school shooter drills on the mental health of our young and vulnerable student populations."
The National Association of School Psychologists, Moms Demand Action, the National Education Association (NEA) and the American Federation of Teachers are backing the proposal.
Perlmutter's bill was sent to the U.S. House Education and Labor Committee. So far, there is no companion measure over in the U.S. Senate.
Reach Kevin Derby at kevin.derby@floridadaily.com.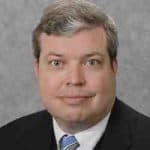 Latest posts by Kevin Derby
(see all)