Headed into running for a third term in 2020, U.S. Rep. Stephanie Murphy, D-Fla., looks like a heavy favorite to keep her congressional seat.
First elected to Congress in 2016 when she defeated longtime U.S. Rep. John Mica, R-Fla., Murphy has grown increasingly prominent during her second term in Congress, including being named to the leadership of the Blue Dog Coalition and claiming a seat on the U.S. House Ways and Means Committee.
Murphy has increasingly been able to claim the middle ground in Congress even as she has recently exchanged jabs with leftist U.S. Rep. Alexandria Ocasio-Cortez's, D-NY, staff.
Looking ahead to 2020, while she represents a swing district, Murphy looks increasingly safe.
Last week, Jan Edwards, the leading Republican candidate, ended her challenge to Murphy. After working in telecommunications, Edwards founded the Paving the Way Foundation where she currently serves as a president. The foundation looks to fight child trafficking in Florida and at the international level. Edwards got out of the race to a new opportunity to continue her efforts against child trafficking.
With Edwards out of the contest, attorney Vennia Francois, who ran for the Republican nomination last year, and college student Armani Salado make up the GOP field.
Murphy got a little boost this week as she announced her campaign had reeled in more than $500,000 in the second quarter of 2019 and had more than $623,000 on hand.
"We are proud of the outpouring of support Stephanie is receiving from Democrats, Republicans, and independents across central Florida, and she is in a strong position heading into 2020," said campaign spokesperson Chip Harris. "Stephanie is working with both parties to create more, and higher-paying jobs, strengthen our national security, and make our communities safer — all the while working to ensure every child as a fair shot and equal opportunity to succeed. Jobs, security, and opportunity – that's what this campaign is all about."
The race here has the potential to be one of the most competitive congressional races in Florida. This is a swing district which includes all of Seminole County and parts of Orange County but Murphy impressively handled then-state Rep. Mike Miller in 2018, beating that Republican 58 percent to 42 percent. Democrat Hillary Clinton took 51 percent in the district in 2016 while Republican Donald Trump pulled 44 percent. As of last year, 36 percent of the district were registered Democrats and 34 percent were registered Republicans–but Murphy has an edge especially with an early lead in the money chase and the top GOP contender bowing out of the race.
Kevin Derby wrote this analysis. He can be reached at kevin.derby@floridadaily.com.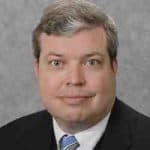 Latest posts by Kevin Derby
(see all)