Starting her second term on Capitol Hill, U.S. Rep. Stephanie Murphy, D-Fla., is headed to the powerful U.S. House Ways and Means Committee which oversees taxes, trade and federal programs including Medicare and Social Security.
With her party now controlling the House, Murphy becomes the only Florida Democrat on the Ways and Means Committee and the first one to sit on it in almost a decade.
Murphy weighed in on her new assignment on Wednesday.
"I am proud to serve on the Ways and Means Committee, where I will have an important opportunity to help Florida families, farmers, businesses, and seniors," said Murphy. "It's crucial that Florida—our nation's third largest state—has a strong voice on this influential committee working to strengthen our economy, secure our nation, and protect the promises we've made to our seniors. In particular, at a time when rising trade tensions continue to directly impact tourism, agriculture, travel, and our state's overall economy, I will utilize my experiences in the private sector and at the Pentagon – where I helped negotiate bilateral security agreements—to find bipartisan cooperation that moves our nation forward."
"The Committee on Ways and Means is the oldest committee in Congress, and derives its influence from the constitutional requirement that all legislation that raises revenue must originate from the House. It is an exclusive committee, meaning members who serve on the committee typically do not serve on other committees. During her first two years in Congress, Murphy served on the Armed Services Committee and the Small Business Committee," Murphy's office noted.
After working in business and at the Pentagon under President George W. Bush, Murphy burst on the Florida political scene in 2016 when she upset longtime U.S. Rep. John Mica, R-Fla. While she was a top Republican target last year, Murphy easily dispatched state Rep. Mike Miller to win a second term. Since then, Murphy has scored some plum assignments including her new gig on the Ways and Means Committee. She now cochairs the Blue Dog Coalition, a group of moderate Democrats who stress fiscal responsibility and a strong defense, and chairs the Future Forum, a group of younger House Democrats.
Kevin Derby can be reached at Kevin.Derby@floridadaily.com.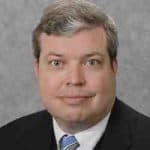 Latest posts by Kevin Derby
(see all)