 U.S. Rep. Stephanie Murphy, D-Fla., is backing a proposal from U.S. Rep. Tom Rice, R-SC, to offer federal tax credits for businesses with expenses from COVID-19 testing, disinfection efforts and products, personal protection equipment (PPE) and maintaining social distancing.
Rice introduced the "Healthy Workplaces Act" last week with Murphy as a co-sponsor. Other original backers include U.S. Reps. Darrin LaHood, R-Ill., and Jimmy Panetta, D-Calif. Two other congressmen–U.S. Reps. Mike Gallagher, R-Wisc., and Ronny Jackson, R-Texas–threw their support their bill later last week. Over in the U.S. Senate, U.S. Sens. Rob Portman, R-Ohio, and Kyrsten Sinema, D-Ariz., are championing the proposal.
Under the bill, a "business can offset 50 percent of any expenses they incur to test employees for COVID-19, to purchase personal protection equipment (PPE), to clean and disinfect work surfaces, or to reconfigure workspaces to facilitate social distancing" with the credit "limited to $1,000 per employee for a business's first 500 employees, $750 per employee for the next 500 employees, $500 per employee for 1,000-2,500 employees, $250 for 2,500-5,000 employees, and $50 for each employee thereafter."
"The coronavirus pandemic continues to impact every American. As we navigate a safe reopening, business owners are taking unprecedented measures to protect their employees and patrons. Keeping Americans safe while getting back to work is a top priority. It's important we reconnect workers to jobs and prevent more business closures," said Rice. "Our Healthy Workplaces Tax Credit will support businesses as they reopen by incentivizing them to take extra precautions to protect the health of patrons and employees."
"I'm proud to co-lead this bipartisan bill that will help businesses re-open and remain open in a way that protects their workers and their customers," said Murphy. "Businesses want to do the right thing when it comes to making their workplaces safe and sanitary, and this bill will ensure they have the resources to do it."
"The COVID-19 pandemic and state-mandated closures continue to hurt workers and small businesses throughout Illinois. I hear from small business owners and workers regularly who are prepared to take unprecedented steps to reopen," said LaHood. "Getting people back to work is essential to reinvigorating our economy. This bipartisan legislation will support businesses as they reopen and ensure the health and safety of their employees and the communities they serve."
"Throughout the pandemic, many small businesses on the central coast of California are making major investments to keep their customers and employees safe. By spending money so that their businesses stay safe, open, and within the public health guidelines, the owners' profit margins are even thinner during this time of economic difficulty," said Panetta. "Our Healthy Workplaces Tax Credit Act is a financial fix to help small businesses cover some of those expenses. This type of bicameral, bipartisan legislation is necessary for the continued success of our small business during COVID and our nation's recovery."
The American Action Forum, Americans for Tax Reform, International Association of Amusement Parks and Attractions, International Sanitary Supply Association, Job Creators Network, National Association of Manufacturers, National Grocers Association, National Restaurant Association, National Retail Federation and the Retail Industry Leaders Association are all backing the proposal.
Rice's bill was sent to the U.S. House Ways and Means Committee on which Murphy sits. Murphy is garnering buzz as a potential candidate to challenge U.S. Sen. Marco Rubio, R-Fla., in 2022.
Reach Kevin Derby at kevin.derby@floridadaily.com.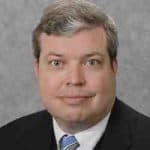 Latest posts by Kevin Derby
(see all)