On Friday, U.S. Rep. Stephanie Murphy, D-Fla., showcased her efforts to crackdown on robocalls.Murphy highlighted her support of U.S. Rep. Charlie Crist's "Spam Calls Task Force Act" on Friday.
"Endless, unsolicited phone calls do more than just annoy and harass, they are used by telemarketers to invade people's privacy and serve as dangerous tools for extortion by criminals," said Murphy. "I'm proud to join this effort to end unwanted robocalls and give peace of mind to the millions of Americans who are the targets of these abusive practices."
Back in January
, Crist paired up with
U.S. Reps. Matt Cartwright
, D-Penn.,
Garret Graves
, R-La., and the late
Walter Jones
, R-NC, to bring out the proposal which will create a federal task force to cut down on spam calls. Crist's office insisted these calls are a "growing problem" to people across the nation.
"Night and day, Americans are being inundated by spam calls. It's more than an annoyance – it's an invasion of privacy being used to deceive and take advantage of unsuspecting victims," said Crist when he showcased the proposal in January.  "Working together across the aisle and across agencies, we can better protect the people from this predatory practice."
According to Crist's office, the proposal would make the U.S. attorney general "work with the Federal Communications Commission (FCC) to convene an interagency working group with other federal and state agencies to address the following issues relating to spam calls: determine if any federal laws, regulations, or policies inhibit the enforcement of section of the Telephone Consumer Protections Act that prohibits spam/scam calls; identify existing and potential policies and programs that encourage and improve coordination among departments, agencies, and states; identify existing and potential international policies and programs; consider if additional resources would be helpful; consider if formal agreements between states and the federal government and/or foreign governments would be helpful; and consider if increased criminal penalties or fines would serve as an increased deterrent."
" Last year, an estimated 26.3 billion unwanted calls were placed in the U.S., which represents a 46 percent increase in unwanted calls over the previous year. The staggering number of unwanted calls return huge profit margins, with every dollar spent by robocallers returning as much as $20 in profit—a 2,000 percent profit margin. Though some robocalls are initiated by legitimate companies, robocalls are also used by scammers to steal from consumers, with more than 22 million Americans losing a total of $9.5 billion in robocall scams in 2016 alone," Murphy's office noted.
Murphy is not the only member of the Florida delegation to back the proposal. U.S. Rep. Brian Mast, R-Fla., and U.S. Rep. Frederica Wilson, D-Fla., are also cosponsoring Crist's bill.
Also on Friday, Murphy highlighted her support of U.S. Rep. Frank Pallone's, D-NJ, "Stopping Bad Robocalls Act" which would amend " the Telephone Consumer Protection Act (TCPA) to ensure that the FCC has the authority and the tools to take strong, quick action when they track down robocallers" and allow "consumers to revoke consent they had previously given to receive calls at any time and in any reasonable manner." The nill would also codify a "reassigned number database to put robocallers on notice when a telephone number they may have previously been authorized to call has been given to a new customer who has not authorized their call," limit the number of robocalls excepted from the TCPA and require "calls to have verified caller identification information associated with a call before the call can be put through" and move the statute of limitations on robocall violations from one year to four.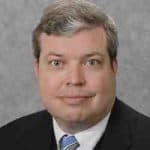 Latest posts by Kevin Derby
(see all)