U.S. Rep. Stephanie Murphy, D-Fla., who sits on the powerful U.S. House Ways and Means Committee, is headed back to Capitol Hill.
With 90 percent of the vote in, Murphy took 55 percent of the vote, enough to beat Republican Dr. Leo Valentin who pulled 43 percent. The rest of the vote went to businessman Bill Garlington who was running with no party affiliation.
"I am incredibly grateful that you – the voters of Central Florida – voted to let me serve another term as your congresswoman – serving as your voice in our nation's capital. It is an absolute honor and privilege, and I am humbled by the faith and trust you put in me once again," Murphy said. "My opponent called me tonight and conceded. I wish him and his family all the best."
Murphy, who is increasingly generating buzz as a potential candidate for statewide office, pointed to her background, including fleeing the communist regime in Vietnam during the 1970s.
"As many of you know, my family and I came from a country that did not have free and fair elections. So I am in awe every time I see my name on a ballot. I realize how lucky I am to be an American; to put forth my own ideas; to debate my opponents; and to hold my government accountable," Murphy said. "This election is about the future, and our campaign's message of jobs, security, and opportunity clearly resonated. Instead of running on fear or misinformation, we stayed positive. We didn't rely on dark money to smear our opponents; we talked about our values and offered a plan for the future.
"Let me offer you this certainty: whether you voted for me or not…I will listen to you. I will fight for you. And I will continue work with whoever it takes to put politics aside and get results," she continued. "We are going to create more and better-paying jobs and support our small businesses.We are going to fight for a more secure future, free from the pandemic and free from gun violence. And we are going to work tirelessly so that every family has a fair shot and an equal opportunity to get ahead. But we can only do these things if we come together not as Democrats, Republicans, or Independents, but if we come together as Americans.
"As we move past this historic election, we need less partisanship and more patriotism. That's my pledge to you:  to always put people over politics and results over rhetoric," Murphy said in conclusion. "Thank you Central Florida for your faith in me. I will not let you down."
First elected to Congress in 2016, when she upset longtime U.S. Rep. John Mica, R-Fla., Murphy represents all of Seminole County and parts of Orange County in Congress.
Reach Kevin Derby at kevin.derby@floridadaily.com.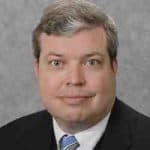 Latest posts by Kevin Derby
(see all)