Last week, President Donald Trump signed into law a proposal championed by a Florida congresswoman to increase penalties on adults who stalk or harass children.
At the start of last year, U.S. Rep. Stephanie Murphy, D-Fla., and U.S. Rep. Brian Fitzpatrick, R-Penn., introduced the "Combat Online Predators Act" which was championed by U.S. Sens. Pat Toomey, R-Penn., and Bob Casey, D-Penn., in the upper chamber.
Earlier this month, the House approved of the Senate version of the bill with no opposition.
"Under current law, it is a federal crime for an individual to harass or intimidate another individual, in person or online, in a way that places them in fear of physical harm or causes them significant emotional distress. The maximum criminal penalty is 5 years in prison, and 10 years in prison if the defendant causes serious physical injury to the victim or uses a dangerous weapon. The Murphy-led bill would increase the maximum penalty by 5 years, to 10 years and 15 years respectively, when the defendant is an adult and the victim is under 18 years of age," the congresswoman's office noted.
"I'm proud to have worked with my colleagues to craft and pass legislation that will deter stalkers from harassing innocent children," said Murphy last week after Trump signed the bill into law. "As a mom, I know how important it is to protect our kids from dangerous criminals lurking online and in our communities. Now that the President has signed this bipartisan bill into law, those who commit this terrible crime should be prepared to face serious punishment for their actions."
Reach Kevin Derby at kevin.derby@floridadaily.com.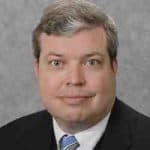 Latest posts by Kevin Derby
(see all)