Tag: South Florida State College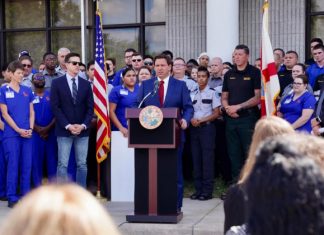 This week, Gov. Ron DeSantis announced $9 million "to support workforce education programs in high-demand fields across the state, with a focus on serving professions and Floridians impacted by Hurricane Ian." St. Petersburg College will...
Last week, Gov, Ron DeSantis awarded $2.3 million in funding to support rapid credentialing workforce and education programs, including Commercial Driver's License and Logistics training. These programs will help Floridians earn high-wage jobs and support...