Tag: united states supreme court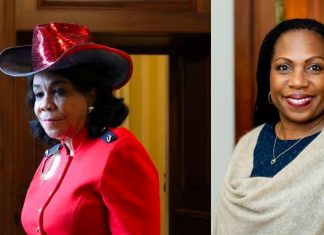 U.S. Rep. Frederica Wilson, D-Fla., continued her lobbying of the White House to name U.S. Judge Ketanji Brown Jackson to replace the retiring U.S. Supreme Court Justice Stephen Breyer on the U.S. Supreme Court. Wilson...
The Solicitor General represents the Attorney General's Office in cases before the United States Supreme Court, the Florida Supreme Court and legally advises on appellate cases in state and federal courts.