Last week, U.S. Sen. Ted Cruz, R-Texas., introduced a bill reclassifying the Revolutionary Forces of Colombia (FARC) as a terrorist group with U.S. Sen. Marco Rubio, R-Fla., co-sponsoring it.
The bill will "reimpose terrorism sanctions on the FARC and re-designate the guerilla group as a Foreign Terrorist Organization and a Specially Designated Global Terrorist." The Biden administration removed FARC from the list of terrorist groups at the end of November. "The bill would also impose terrorism sanctions on seven individuals affiliated with the group. Five of these individuals were recently summoned by the Special Jurisdiction for Peace for their involvement in the trafficking and forced recruitment of children," Rubio's office noted.
"The Biden administration's reckless decision to dismantle terrorism sanctions on the FARC has already created catastrophes. It fueled leftwing movements throughout the Western Hemisphere but especially in Colombia, contributing to the momentum that brought a hard-left anti-American government to power. The FARC is responsible for some of the most heinous acts of terror in the western hemisphere, and this decision gave up a key tool through which the U.S. was holding FARC terrorists accountable. My bill will begin to repair the damage of this decision," Cruz said last week.
"For decades, the Colombian people have been innocent targets of the FARC's terrorist attacks. The Biden administration's decision to delist this guerilla group as a Foreign Terrorist organization, not only failed the Colombian-American community but also set back our region's security. This bill will also ensure the State Department submits a report on seven individuals' ties to the FARC, including Sandra Ramirez Lobo Silva and Piedad Córdoba. Since Córdoba's ties to the FARC are well known, she can expect to be subject to U.S. sanctions if it is enacted," Rubio said.
The bill was sent to the U.S. Senate Foreign Relations Committee. So far, there is no companion measure over in the U.S. House.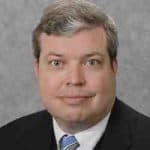 Latest posts by Kevin Derby
(see all)