With Democrats now controlling the U.S. House, U.S. Rep. Ted Deutch, D-Fla., is taking over as chairman of the House Ethics Committee.
First elected to Congress in a special election held in 2010, Deutch has been moving up the ranks on the Democratic side of the aisle, including leading his party on the Ethics Committee when the GOP controlled the chamber and being the top Democrat on the U.S. House Middle East and North Africa Subcommittee where he often worked with then U.S. Rep. Ileana Ros-Lehtinen, R-Fla., who chaired the subcommittee, on helping Israel and other key allies in the region.
The House Democratic Caucus held a vote this week and Deutch emerged as the chairman of the Ethics Committee which is, as the South Florida Democrat's office noted, "an evenly divided bipartisan committee charged with interpreting and enforcing the House's ethics rules."
Deutch weighed in on his new assignment on Wednesday.
"I am honored to be selected by my colleagues to lead the House Ethics Committee," Deutch said. "As members of Congress, we must hold ourselves to the high ethical standard that our constituents expect from us. Ethics in government and the integrity of our nation's elected officials remain of great concern of the public – and rightly so. This bipartisan committee and its nonpartisan professional staff will continue its record of keeping Congress honest, protecting Congressional employee rights, and strengthening the American people's trust in the people's House.
"In addition, in the last Congress our committee worked with other members to pass important bipartisan reforms to the Congressional Accountability Act. I look forward to building upon that work to ensure that all legislative branch employees can work in a safe and respectful workplace," Deutch added.
"The House Ethics Committee's core responsibilities include providing training, advice, and education to House members, officers, and employees; reviewing and approving requests to accept privately-sponsored travel related to official duties; reviewing and certifying all financial disclosure reports members, candidates for the House, officers, and senior staff are required to file; and investigating and adjudicating allegations of misconduct and violations of rules, laws, or other standards of conduct," Deutch's office noted.
Kevin Derby can be reached at Kevin.Derby@floridadaily.com.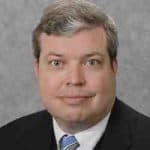 Latest posts by Kevin Derby
(see all)