One of the members of the new Inter-Parliamentary Task Force to Combat Online Antisemitism, which has three members of the Florida congressional delegation on it, is cheering Facebook cracking down on Holocaust deniers.
At the end of last month, U.S. Rep. Ted Deutch, D-Fla., the chairman of the U.S. House Middle East and North Africa Subcommittee, said that he, U.S. Rep. Mario Diaz-Balart, R-Fla., and U.S. Rep. Debbie Wasserman Schultz, D-Fla., are launching the new task force with legislators from Australia, Canada, Israel and the United Kingdom.
"With so much antisemitism online, we must come together now to stop it. That's why I'm joining with other elected officials around the world to bring greater attention and action to this critical problem and hold social media platforms accountable," Deutch noted as the group formed. "Whatever country's government we serve in, and whatever party we belong to, the time to join forces is now."
U.S. Rep. Chris Smith, R-NJ, is also on the task force.
Deutch, who also co-chairs the House Bipartisan Task Force for Combating Antisemitism, weighed in after Facebook announced that it will "prohibit any content that denies or distorts the Holocaust."
"I walked through the Auschwitz Nazi death camp where more than 1 million Jews were tortured, starved, gassed, and slaughtered. I've sat with Survivors who endured the unimaginable horrors of the Holocaust. Telling their stories and learning about the Holocaust is what we must do to ensure it never happens again," Deutch said on Monday.
"Denying the Holocaust not only disrespects the memory of the 6 million Jews murdered, but corrupts our efforts to prevent atrocities and combat antisemitism in the future. This is a positive and necessary step by Facebook to prevent their platform from serving as a forum for Holocaust deniers and other antisemites," Deutch added.
Deutch also took aim at the Palm Beach County School Board for rehiring a high school principal who sent an email to a parent questioning whether Holocaust happened. Deutch offered an op-ed at the Palm Beach Post last week.
Republican Jim Pruden, an attorney is running against Deutch, in a heavily Democratic district. On his website, Pruden expressed his opposition to the Obama administration's nuclear deal with Iran. Deutch was one of the most prominent Democrats to break with the Obama administration on the deal.
"In 2015 President Obama sent $1.7 billion in cash to Iran in the cover of night as well as freed up $150 billion in other assets so as to buy the failed Iran nuclear deal," Pruden's website notes. "That cash and assets now fund Iran's nuclear development and terrorism against Israel and other allies in the region.  The Democrat Congress has also failed to support Israel and Jewish communities in America, as well as declined to denounce anti-Semitic rhetoric in Congress itself.  I will pursue legislation to ensure security in the Jewish community, as well as aggressively oppose the BDS movement, and the radical Islamic and Neo-Nazi movements' oppression of American Jews.  I will also support Israel's sovereignty over the strategic Golan Heights, its legal rights to civilian settlements in the West Bank, and the defunding of organizations such as UNWRA that funnel funds to terrorist groups."
Reach Kevin Derby at kevin.derby@floridadaily.com.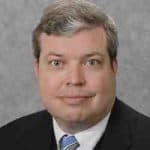 Latest posts by Kevin Derby
(see all)
Laurel Lee Backs Marco Rubio's, Scott Franklin's Bill to Help Florida Specialty Crop Producers With Insurance Coverage

- December 6, 2023, 10:00 am

Neal Dunn Warns DHS that Chinese Nationals Entering the U.S. Through the Northern Mariana Islands

- December 6, 2023, 6:00 am

Greg Steube Wants to Reform Flight Access, Gate Passes for Caregivers, Parents, and Guardians

- December 5, 2023, 8:00 pm