U.S. Rep. Ted Deutch, D-Fla., is keeping the gavel on the U.S. House Middle East and North Africa Subcommittee.
U.S. Rep. Gregory Meeks, D-NY, the new chairman of the U.S. House Foreign Affairs Committee, announced his picks to lead the subcommittees last week and retained Deutch.
"I'm proud to have such an esteemed group of colleagues working with me to lead the Foreign Affairs Committee this Congress. Each of our subcommittee chairs will continue to bring integrity and commitment to their work on behalf of the American people each and every day. Their talent and insight will be invaluable as we work to rebuild United States global leadership and restore Congress's role in foreign policy at this critical time. My heartfelt congratulations to them all," said Meeks.
The subcommittee has been led by South Florida representatives in recent years. Before the Democrats took over the chamber in 2018, longtime U.S. Rep. Ileana Ros-Lehtinen, R-Fla., who retired that year, led the subcommittee while Deutch was the top Democrat. During his time on the subcommittee, Deutch has been a strong supporter of Israel, even being one of the top Democrats to break with the Obama administration on the Iran nuclear deal.
Deutch weighed in on his agenda for the next two years.
"I'm honored and grateful that my colleagues elected me chairman of the Middle East, North Africa, and Global Counterterrorism Subcommittee. This region is critically important to America's national security, and there are many high-priority issues that demand Congress' attention," Deutch said last week. "In my subcommittee, we will continue to lift up voices of people suffering in conflicts or fighting for their basic freedoms and stand up for the protection of fundamental human rights from Egypt to Saudi Arabia. We will focus critical attention on humanitarian crises and support diplomatic efforts to end conflicts in Yemen, Syria, and Libya.
"We will build on the Abraham Accords to further regional cooperation, enhance our relationship with Israel, restore life-saving assistance to the Palestinian people, and work to preserve the two-state solution that will bring peace and prosperity to both peoples. We will support diplomacy as the best path to prevent Iran from acquiring nuclear weapons and we will counter Iran's malign activities from Iraq to Lebanon," Deutch added.
"We will seek to strengthen alliances that further our national security interests while recognizing that, after the last four years, we need a serious rebalancing of many of our regional relationships. We will support our strategic partners in the Gulf, but we will be clear-eyed in our approach, press for accountability, and not compromise our American values. In that vein, we will exercise congressional oversight of arms sales," he continued. "Under our global counterterrorism jurisdiction, the subcommittee will focus attention on the growing threat of white supremacist terrorism and ensure our government's counterterrorism policy reflects the current threat environment.
"In coordination with President Biden and Secretary Blinken, this subcommittee will support efforts to rebuild the State Department, re engage with the world through diplomacy, lead with American values, and make sure human rights is at the forefront of our foreign policy," Deutch said in conclusion.
Deutch was first elected to Congress in a special election back in 2010.
Reach Kevin Derby at kevin.derby@floridadaily.com.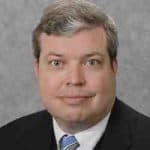 Latest posts by Kevin Derby
(see all)