After being named to the White House's "Open Up America Again" congressional panel last month, U.S. Rep. Ted Deutch, D-Fla., followed up by submitting a report on the matter this week.
Deutch sent the report to the White House on Wednesday.
"Now is the time to seriously consider where we stand as a country and what national priorities we've been ignoring," Deutch said. "Our immediate attention is to the health and safety of our nation. But we can't simply focus on how to get our economy back to where it was.
"If we don't use this pause now to think about what needs to change and do something different, we will be playing catch-up to the rest of the world and leaving future generations woefully under-prepared," he added.
Other members of the Florida delegation on the task force include U.S. Sen. Marco Rubio, R-Fla., U.S. Sen. Rick Scott, R-Fla., U.S. Rep. Matt Gaetz, R-Fla., and U.S. Rep. Stephanie Murphy, D-Fla.
Deutch's office offered the following outline of the report which is more than 30 pages.
1. Prioritizing Public Health:
Increase testing capacity and developing federal standards for who and when to test.
Guarantee PPE for all frontline healthcare workers and keep health facilities replenished.
Train local partners in contact tracing, including higher-risk individuals who must continue to self-isolate.
Prioritize federal research and create nationwide public health information campaign.
2. Reopening our Economy in the Face of New Challenges
Ensure employees and customers are safe as businesses reopen and encourage public-private partnerships to trace the virus' spread.
Develop clear triggers for returning to community mitigation guidance.
Fund infrastructure projects for the future and build upon the unintended improvements in air quality.
3. Bringing our Businesses Back from the Brink
Continue relief for small businesses without growing their debt.
Help businesses acquire PPE and disinfectants and develop public guidance to reopen businesses cost-effectively and safely.
Ensure industries like air travel and hospitality prepare for health concerns of customers to restore confidence.
Address the long-term impacts of businesses permanently shifting to telework.
4. Helping Ensure Every American is Ready to Contribute
Continue federal assistance by creating a new recurring relief payment program, increasing SNAP, extending unemployment benefits, freezing evictions, making paid family leave universal, and expanding the Earned Income Tax Credit and Child Credits.
Mitigate disparate health impacts by improving outreach to communities of color and immigrants and protecting Americans in long term care facilities.
5. Targeting Help for Students and Young Americans
Create a task force to meet the needs of students and young adults.
Address national student loan debt by paying payments, reducing interest rates, extending CARES Act protections for all loans, and offering loan cancellation options for frontline workers.
6. Asserting Global Leadership to Restore our Economy
Restore funding for global health and international programs and lifesaving humanitarian assistance.
Leverage our leadership in the World Health Organization and the G7 to encourage the sharing of best practices and promote a robust global response.
Increase the focus of global health security in the National Security Strategy.
7. Ensuring Safe and Secure Elections
Establish universal vote-by-mail options and expand early voting.
Provide adequate PPE for election workers.
Reach Kevin Derby at kevin.derby@floridadaily.com.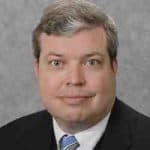 Latest posts by Kevin Derby
(see all)