With less than five months to go until Election Day, third parties are set to be much less of a factor in the 2020 presidential contest than they were in 2016.
Democrat Hillary Clinton took 48.2 percent in 2016 while Republican Donald Trump garnered 46.1 percent–meaning more than 5.5 percent of voters opted for other candidates.
There were plenty of possible contenders lining up. Howard Schultz, best known for being the CEO of Starbucks, former Gov. Jesse Ventura, I-Minn., businessman Mark Cuban and former Rhode Island Gov. and U.S. Sen. Lincoln Chafee who has moved from being a Republican to an independent to a Democrat to a Libertarian in recent years all sent up trial balloons to run as independent or third party candidates. But all of them slammed the door on the possibility.
Jo Jorgensen, a professor who teaches at Clemson and the party's vice presidential candidate in 1996, is the Libertarian nominee. Spike Cohen, who had been the running mate of frequent candidate and performance artist Vermin Supreme, is on the ticket as the vice presidential candidate. But they don't appear set to make as much of a splash as Libertarians did last time out. Former Gov. Gary Johnson, R-NM, took 3.3 percent of the vote as the Libertarian nominee. Johnson and his running mate former Gov. Bill Weld, R-Mass., pulled 5 percent or more in Alaska, Maine, Montana, New Mexico, North Dakota, Oklahoma, South Dakota and Wyoming. Jorgensen has her work cut out for her to have that kind of impact.
Dr. Jill Stein took 1.1 of the vote in 2016 as the Green Party's candidate. But she opted against another presidential bid while Ventura stayed on the sidelines. Howie Hawkins has been a longtime leader in the party and he is the favorite going into the convention which will be held next month but he'll be hard pressed to do as well as Stein in November.
Former congressional aide and CIA agent Evan McMullin looked to appeal to "Never Trump" Republicans and took .53 percent of the vote, including 21.5 percent in Utah. McMullin and his Stand Up Republic group are expected to hold an event in August but it does not look like they will back an independent or third party candidate in November.
Attorney Darrell Castle was the Constitution Party's candidate in 2016 and he pulled .15 percent of the popular vote though he broke 1 percent in Alaska and almost took .5 percent in Pennsylvania which was better than how former U.S. Rep. Virgil Goode, R-Va., performed as the party's candidate back in 2012 and the most votes a party's presidential candidate ever received. Don Blankenship, who ran as a Republican for the U.S. Senate in West Virginia in 2018, is the party's nominee this year. Blankenship was the chairman and CEO of Massey Energy, one of the largest coal companies in the nation. However, in the aftermath of the 2010 Upper Big Branch Mine disaster which left 29 dead, Blankenship was accused and found guilty of conspiring to violate federal mine laws and spent a year in prison. Blankenship insisted he was a political prisoner and ran for the Senate, placing third in the Republican primary with 20 percent despite drawing fire from President Donald Trump and U.S. Senate Majority Leader Mitch McConnell, R-Ky.
With the possible exception of Blankenship, none of the major third party candidates look set to do as well as their parties did last time out. Still, they could have an impact, especially in a close race though it is tough to imagine they can combine for 5.7 percent like they did in 2016.
Kevin Derby wrote this analysis. He can be reached at kevin.derby@floridadaily.com.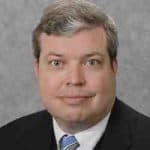 Latest posts by Kevin Derby
(see all)