 U.S. Term Limits, which is based out of the Sunshine State, honored 25 members of the Florida Legislature as "Champions of Term Limits" this week.
The award is given to officials who show "a steadfast commitment to restore citizen government through term limits."
Nick Tomboulides, the executive director of U.S. Term Limits, stressed the important role Florida has played in the fight for term limits.
"Florida is without question the term limits state," said Tomboulides on Monday.  "Our rejection of career politicians – and commitment to eight-year limits on so many offices – has helped establish our state as an economic powerhouse. Term limits have produced leaders who are more diverse, more fiscally responsible and more accountable to the people."
"Florida has eight-year term limits on its governor, cabinet, state legislature and countless local positions. There's also an effort underway right now to let voters enact a constitutional amendment for eight-year term limits on all district school boards. Polls show that between 75 and 85 percent of Americans favor term limits for public officials, with a strong preference for eight-year limits," U.S. Term Limits noted.
U.S. Term Limits honored Republican state Senators Aaron Bean of Fernandina Beach, Dennis Baxley of Lady Lake, Ed Hooper of Palm Harbor, Debbie Mayfield of Melbourne and Ben Albritton of Punta Gorda.
Over in the House, the group honored Republican state Reps. Mel Ponder of Destin, Cord Byrd of Neptune Beach, Jason Fischer of Jacksonville, David Smith of Winter Springs, Anthony Sabatini of Howey-in-the-Hills, Rene Plasencia of Orlando, Tyler Sirois of Cocoa, Randy Fine of Palm Bay, Cary Pigman of Avon Park, Melody Bell of Fort Meade, Dane Eagle of Cape Coral, Spencer Roach of North Fort Myers, Byron Donalds of Naples, Toby Overdorf of Palm City, Rick Roth of West Palm Beach, Mike Caruso of Delray Beach, Chip LaMarca of Lighthouse Point and Bob Rommel of Naples and Democrat state Reps. Geri Thompson of Wintermere and Anna Eskamani of Orlando.
"All the honorees have signed pledges vowing to protect eight-year term limits in Florida from lobbyist-led efforts to lengthen or repeal them," U.S. Term Limits noted. "Some, like Senator Aaron Bean and Representative Geraldine Thompson, previously played key roles in helping Florida become the first state in the nation to call for congressional term limits in 2015."
"It takes guts to stand up to the special interests who would all prefer Florida had no term limits. We applaud these members for listening to the people," Tomboulides said.
Kevin Derby can be reached at Kevin.Derby@floridadaily.com.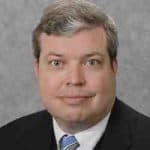 Latest posts by Kevin Derby
(see all)