On Wednesday, U.S. Agriculture Sec. Sonny Perdue announced that the U.S. Department of Agriculture (USDA) will offer federal relief to the seafood industry and fishermen hurt by tariffs from other nations.
Perdue said that that the Seafood Trade Relief Program will used around $530 million from the Commodity Credit Corporation (CCC), administered by USDA's Farm Service Agency (FSA), to offer this relief.
"Many nations have not played by the rules for a long time, and President Trump is the first president to stand up to them and send a clear message that the United States will no longer tolerate unfair trade practices," said Perdue. "The Seafood Trade Relief Program ensures fishermen and other U.S. producers will not stand alone in facing unjustified retaliatory tariffs while President Trump continues working to solidify better and stronger trade deals around the globe."
Trump announced the program back at the of June.
U.S. Sen. Marco Rubio, R-Fla., who sits on the U.S. Senate Foreign Relations Committee, was glad to see Florida's spiny lobster industry will be covered by the USDA's efforts.
"It is welcome news that the administration has included spiny lobster and other seafood in the relief program," Rubio said. "This program will help to alleviate Florida's spiny lobster fishery, which has been severely impacted by China's belligerent economic behavior. I will continue working with the administration to strengthen Florida's fishing industry and to ensure that the effects of Chinese tariffs do not ripple across the state's economy."
The Seafood Trade Relief Program funding will support the following seafood types:
Atka mackerel
Crab, Dungeness, King, Snow, Southern Tanner
Flounder
Geoduck
Goosefish
Herrings
Lobster
Pacific Cod
Pacific Ocean Perch
Pollock
Sablefish
Salmon
Sole
Squid
Tuna
Turbot
Reach Kevin Derby at kevin.derby@floridadaily.com.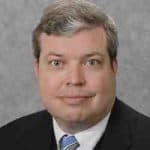 Latest posts by Kevin Derby
(see all)