On Wednesday, U.S. Rep. Val Demings, D-Fla., officially kicked off her bid to take on U.S. Sen. Marco Rubio, R-Fla., in 2022.
"My mother told me, 'never grow tired of doing good.' Floridians deserve better than the same tired politics. Now is not the time for Florida's leaders to get tired. We're just getting back. We're just getting started. I believe that our state has an incredible future ahead of us, and I'm running for the United States Senate because of two simple words: Never Tire,"  Demings noted as she launched her campaign.
A longtime law enforcement officer who rose to be chief of the Orlando Police Department, Demings has risen quickly up the political ladder in recent years. Back in 2012, Demings offered U.S. Rep. Dan Webster, R-Fla., a surprisingly close race. After the latest round of congressional redistricting, the district, now including parts of Orange County, became far more palatable for Democrats. Webster packed his bags to run for an open seat up north while, despite some respectable opposition in the primary, Demings ran over her rivals to win his old seat. Demings did not face any opposition in the 2018 general election and easily kept her seat in November, taking 64 percent while Republican Vennia Francois pulled 36 percent.
In her congressional career, Demings has been given some high-profile assignments, including taking aim at the Trump administration. on immigration and health-care and focusing on national security issues. When she started her service in Congress in January 2017, Demings had a ceremonial swearing-in ceremony in Orlando with some high-profile Democrats in attendance. Then U.S. House Minority Leader and now Speaker Nancy Pelosi, D-Calif., swore Demings in and then U.S. Sen. Bill Nelson, D-Fla., and Orlando Mayor Buddy Dyer attended the event.
Demings, who is married to Orange County Mayor Jerry Demings, claimed even more of the political spotlight in 2020 when she served as a House impeachment manager and garnered consideration to be Joe Biden's running mate on the Democratic presidential ticket.
Demings does not have an open shot in the primary. Allen Ellison entered the race back in December but he did not do well in his two bids for Congress. Former U.S. Rep. Alan Grayson, D-Fla., launched a Senate bid at the end of March but he is coming off some political losses, getting blown out in the Democratic Senate primary in 2016 and losing to U.S. Rep. Darren Soto, D-Fla. in 2018.
Republicans quickly took aim at the new candidate.
"Marco has consistently delivered for Florida families. He created the small business rescue plan that saved millions of Florida Jobs, took on his own party to double the Child Tax Credit, and fought to ensure Florida veterans receive the care they earned," said Mark Morgan, Rubio's campaign manager. "Marco's contrast with Val Demings could not be greater because she has no record of results for Florida. Since coming to Washington, she has voted with Nancy Pelosi nearly 100 percent of the time. She supported efforts to defund the police, opposed tax relief for working families, and led the effort to put Washington in charge of Florida's elections. Florida deserves a senator with a proven track record of fighting, and winning, for Florida families."
Both the Republican Party of Florida (RPOF) and the National Republican Senate Committee (NRSC) echoed that line of attack as the two groups released statements on Wednesday morning painting Demings as a "Pelosi puppet."
"This is not the kind of leader Floridians want or need. Congresswoman Val Demings is a Pelosi puppet just looking for a promotion. She's supported the most radical, socialist policies of the Squad that would devastate Florida families. Senator Rubio has led the way in the Senate to fight for priorities every Florida family wants; more jobs, safe communities, a great education for their children, and making sure freedom and democracy are preserved at home and across the globe. That is what Floridians need, not just another D.C. Democrat puppet voting with Nancy Pelosi and Chuck Schumer's radical Left agenda at every turn," said U.S. Sen. Rick Scott, R-Fla., the chairman of the NRSC.
Reach Kevin Derby at kevin.derby@floridadaily.com.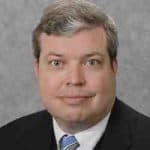 Latest posts by Kevin Derby
(see all)