Last week, U.S. Rep. Val Demings, D-Fla., introduced a proposal sending $3.5 billion over the next five years to solar component manufacturing companies.
Demings, who is looking to challenge U.S. Sen. Marco Rubio, R-Fla., next year, introduced the "Reclaiming the Solar Supply Chain Act" on Wednesday. U.S. Reps. Andre Carson, D-Ind., Debbie Dingell, D-Mich., Mike Doyle, D-Penn., and Elissa Slotkin, D-Mich., are co-sponsoring the proposal.
"This legislation would provide funding to eligible entities for construction of new facilities that manufacture solar components as well as retooling, retrofitting, or expanding existing facilities that manufacture solar components. Priority would be given to manufacturers that provide the greatest potential for domestic job creation and economic development in economically distressed regions. The bill authorizes $700,000,000 each fiscal year from 2022 to 2026," Demings' office noted. "Solar manufacturing globally is currently dominated by China. Republicans in the Senate have worked to strip renewable energy funding from the Democratic infrastructure package. Manufacturing related to solar power could create up to 1.5 million new jobs across the country by 2035."
"Green energy means jobs, but right now solar manufacturing jobs are being dominated by China. My new legislation would make long-overdue investments in U.S.-based solar manufacturing, creating good new jobs and bringing down the cost of renewable energy as we fight to slow down climate change. Florida is the Sunshine State, and we should embrace this exciting new opportunity to transform sunshine into new American jobs and build a brighter future," Demings said.
"As we continue to build a cleaner energy system, we should ensure that its components are being built here in America. Currently, foreign competitors are dominating the manufacture of solar panels and in some cases using forced labor to do so. The Reclaiming the Solar Supply Chain Act would promote the U.S. manufacture of solar panels and solar panel components. We have the best workforce in the world and a growing demand for clean energy, so making the investment that this legislation does would create good paying jobs here at home while creating a cleaner economy," Doyle said.
The Ultra Low Carbon Solar Alliance, the Sierra Club and the Environmental Defense Fund are backing the bill.
The bill was sent to the U.S. House Energy and Commerce Committee. So far, there is no counterpart in the U.S. Senate.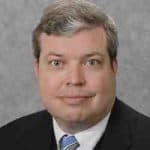 Latest posts by Kevin Derby
(see all)