This week, U.S. Rep. Vern Buchanan, R-Fla., showcased his support for a proposal which "would ensure patients with serious infections, heart failure, immune diseases, cancer, and other conditions receive the intravenous (IV) medications they need while at home."
At the end of last week, U.S. Rep. Terri Sewell, D-Al., introduced the "Preserving Patient Access to Home Infusion Act" with Buchanan as a co-sponsor. The Florida congressman's office offered some of the rationales behind the bill.
"When given the option, patients would overwhelmingly prefer to receive their infused drugs at home where they are most comfortable and can resume their personal and professional lives. In fact, research shows that up to 95 percent of patients would prefer receiving their infusions at home," Buchanan's office noted. "Despite Congress' intent, the Centers for Medicare and Medicaid Services (CMS) improperly implemented the benefit by requiring a nurse to be physically present in the patient's home in order for providers to be reimbursed. As a practical matter, the current home infusion therapy benefit only acknowledges face-to-face visits from­ a nurse and fails to account for the extensive clinical and administrative services that are provided remotely by home infusion clinicians. As a result, provider participation in Medicare's home infusion benefit has dropped sharply and beneficiaries have experienced reduced access to home infusion over the last several years.
"The Preserving Patient Access to Home Infusion Act provides technical clarifications that will remove the physical presence requirement, ensuring payment regardless of whether a health care professional is present in the patient's home. The legislation also acknowledges the full scope of professional services provided in home infusion—including essential pharmacist services—into the reimbursement structure," Buchanan's office added.
"Countless Alabamians, especially those in rural communities, rely on home infusion services for life-saving care," said Sewell. "With the risks posed by the COVID-19 pandemic, it has never been more critical to ensure that patients continue to receive this care safely in their homes. I'm so proud to introduce this bipartisan bill and urge my colleagues on both sides of the aisle to give it their full support."
"As we have learned from the coronavirus pandemic, home health services have proven to be invaluable for seniors in my district and across the country," said Buchanan on Tuesday. "The aptly-named Preserving Patient Access to Home Infusion Act will ensure that Medicare recipients are able to continue to receive life-saving drugs in a safe and effective way from the comfort of their own home."
Other backers include U.S. Reps. Debbie Dingell, D-Mich., and Fred Upton, R-Mich.
"The COVID-19 pandemic has highlighted the importance of access to quality, affordable health care – especially in home health care," said Dingell. "The legislation's commonsense reforms will expand access to home infusion services for Medicare beneficiaries, saving the Medicare program millions of dollars, cutting patient costs, and ensuring people receive safe and adequate care in the comfort of their own home. I look forward to working with my colleagues to move this bipartisan legislation forward so we can effectively care for people and save money by doing so in a home setting."
"While the COVID-19 pandemic certainly took so much from so many, it also gave us the opportunity to rethink the way that we care for the most vulnerable among us," said Upton. "Home infusion, in particular, is a perfect example of how we can bring healthcare services into folks' homes while keeping both patients, their families, and medical professionals safe and healthy. I am proud to co-sponsor this important legislation and will continue to work with my colleagues on both sides of the aisle to expand access to quality, affordable healthcare."
The National Home Infusion Therapy Association and Vital Care Infusion Services are backing the proposal.
The bill was sent to the U.S. House Energy and Commerce and the Ways and Means Committees at the end of last week.
Over in the U.S. Senate, the bill is being championed by U.S. Sens. Tim Scott, R-SC, and Mark Warner, D-Va.
Reach Kevin Derby at kevin.derby@floridadaily.com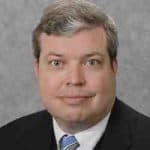 Latest posts by Kevin Derby
(see all)