After a Washington Examiner article reported the Nation of Islam received $364,500 from the U.S. Bureau of Prisons and the Department of Justice from the 2008-2019 fiscal years, a Florida Republican is calling on the federal government to halt funding the group.
Vern Buchanan wrote acting U.S. Attorney General Matthew Whitaker on the matter, ripping Nation of Islam leader Louis Farrakhan's comments about Nazi leader Adolf Hitler and his rhetoric against Jews and whites.
"I am writing to you today following a disturbing report that the federal government has provided hundreds of thousands of dollars to a well-known radical hate group: the Nation of Islam," Buchanan wrote. "In fact, according to an investigation by the Washington Examiner, the Nation of Islam and its leaders have received at least $364,500 in contracts and awards from the U.S. Bureau of Prisons and the Department of Justice since 2008. The fact that hard-earned American tax dollars are being funneled to this extremist group is not only unacceptable, it's downright immoral.
"As you may know, the Anti-Defamation League and the Southern Poverty Law Center have designated the Nation of Islam as a hate group for its racist and anti-Semitic beliefs. Nation of Islam leader Louis Farrakhan has used hateful rhetoric pronouncing that 'Hitler was a very great man' and routinely denounces Jews and white people as 'evil.' The group has even promoted theories that Israel carried out the Sept. 11, 2001 terrorist attacks and claimed the federal government has secretly poisoned black men," Buchanan added.
"However, this hasn't prevented the Bureau of Prisons from rewarding the Nation of Islam with federal funding to conduct so-called 'spiritual guide services' and 'study services' to inmates," Buchanan continued. "The federal government should not use taxpayer dollars to subsidize one of the most infamous hate groups in the United States. That's why I'm demanding your department immediately cease all contracts with the Nation of Islam and prohibit it from receiving any contracts in the future. I also ask that the Department of Justice undertake a full review of all ongoing and future contracts to ensure that the U.S. government is not financing domestic or foreign hate groups.
"I appreciate your attention to this important matter and look forward to your prompt response," Buchanan wrote in conclusion.
First elected to Congress in 2006, Buchanan sits on the U.S. House Ways and Means and the Budget Committee.
Kevin Derby can be reached at Kevin.Derby@floridadaily.com.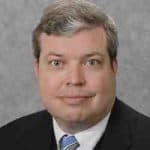 Latest posts by Kevin Derby
(see all)
Marco Rubio, Cory Mills Team Up on Bill to Crack Down on Illegal Gold Mining

- September 23, 2023, 9:00 pm

Jared Moskowitz, Garret Graves: Time to Get FEMA Out of DHS Control, Make a Cabinet Level Agency

- September 22, 2023, 8:00 pm

HUD Offers Almost 30 Waivers to Help State, Local Governments With Hurricane Idalia Recovery

- September 22, 2023, 10:00 am