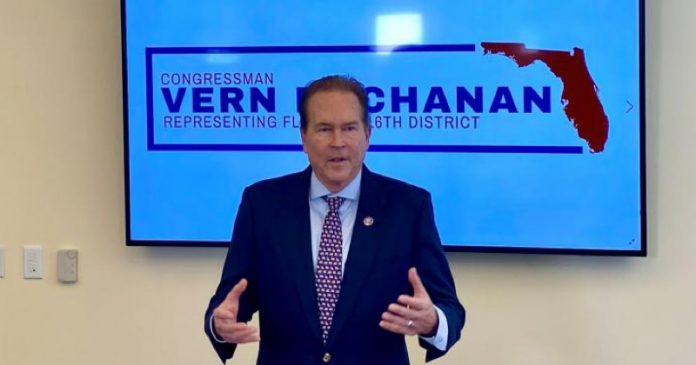 Last week, U.S. Rep. Vern Buchanan, R-Fla., announced he has introduced 10 bills to open the 118th Congress which "include getting our fiscal house in order, increasing access to health care and life-saving new treatments, combating red tide and supporting America's small businesses."
"As we begin the new Congress, we need to focus on getting our country and our economy back on track. I look forward to a productive year in the new House majority and am committed to making our country and our communities safer and more prosperous," said Buchanan.
The 10 bills Buchanan introduced include:
An amendment to the Constitution of the United States that requires Congress to balance the federal budget. Balancing the budget is an urgent priority as the U.S. national debt has reached a staggering $31 trillion and continues to grow.
The American Innovation Act, which aims to remove some of the initial barriers to creating a business, putting money back in the pockets of our country's best job creators and setting start-ups on a path toward success. Specifically, the bill quadruples the amount of start-up costs small business owners can deduct from their federal income taxes, raising it from $5,000 to $20,000. The legislation also increases the threshold for tax deductions from $50,000 to $120,000 for start-up expenditures, like advertising, employees' salaries and benefits, and rent and utilities for new office space.
The No Pay Raise for Congress Act, which prohibits pay raises for members of Congress in any fiscal year they fail to balance the budget.
The Mandating Exclusive Review of Individual Treatments (MERIT) Act, legislation to help ensure coverage of potentially life-saving drugs and new treatments for Medicare beneficiaries.
The Protecting Local Communities from Harmful Algal Blooms Act, which would amend the Stafford Disaster Relief and Emergency Assistance Act to include algal blooms in the definition of a "major disaster." This change would require the Federal Emergency Management Administration (FEMA) to provide both technical and financial assistance to states suffering from outbreaks of Harmful Algal Blooms like red tide. Southwest Florida is uniquely vulnerable to red tide, as it has seen this type of algae bloom occur more than twice as often as any other area in the state.
The Permanent Telehealth from Home Act, which permanently eliminates the originating site and geographic limitations for using telehealth, which will help patients continue to be able to receive care through telehealth services regardless of the location of the provider or the patient.
The Criminal Alien Gang Member Removal Act, which prohibits gang members from entering the U.S. and allows them to be deported if they are already here. The legislation also disqualifies these dangerous individuals from receiving asylum or temporary protected status.
The Safe Disposal for Servicemembers Act, which requires the Department of Defense (DoD) to maintain prescription drop boxes on all military installations to allow for the safe disposal of unused prescription drugs, including opioids. In 2021, 107,000 people died of a drug overdose with 75 percent of those deaths involving opioids.
The Manatee Protection Act, which officially upgrades the West Indian manatee from "threatened" to "endangered" under the Endangered Species Act (ESA). Upgrading their designation under the ESA will not only require the U.S. Fish and Wildlife Service (FWS) to refocus their attention on manatee population rehabilitation, but also allow for increased federal resources including more funding and personnel.
The Thin Blue Line Act, which toughens penalties against anyone who murders police officers and other first responders. The bill, which passed the U.S. House in the 115th Congress, would make the murder or attempted murder of a first responder an "aggravating" factor in death penalty determinations.
Buchanan said he will also focus on several other issues important to his constituents, including "protecting communities against deadly fentanyl, keeping taxes low and combatting mental health issues."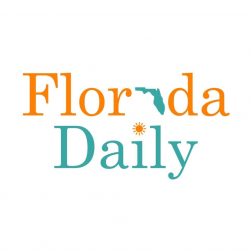 Latest posts by Florida Daily
(see all)