Pointing to "a shocking surge of drug overdose deaths" in his district, this week, U.S. Rep. Vern Buchanan, R-Fla., said he will fight for more funds for drug treatment in the next coronavirus stimulus bill.
Buchanan pointed to numbers from the Sarasota County Sheriff's office showing 29 deaths due to opioids so far in 2020, up from 13 for all of 2019. Non-fatal overdoses in the county have also increased from 88 in all of 2019 to 121 in the first six months of 2020.
The congressman also cited more opioid abuse in Manatee County.
"Manatee County also reported an increase in fatal and non-fatal overdoses but at a much smaller pace. Deaths in Manatee County have increased to 49 in the first six months of this year from 46 over the comparable time period last year. Non-fatal overdoses have also increased in Manatee County in the first six months of 2019 from 258 last year to 388 this year," Buchanan's office noted.
These trends are also mirrored at the national level.
"Nationally overdoses in the United States jumped 18 percent in March, 29 percent in April and 42 percent in May according to the Overdose Detection Mapping Application Program, a federal initiative that collects data from ambulance teams, hospitals and police," Buchana's office noted.
Buchanan said on Tuesday that he was reaching out to leaders on both sides of the aisle on the matter.
"The spike in drug overdoses in our region during the coronavirus pandemic is tragic and alarming," Buchanan said. "We have to get treatment to those in need both in Southwest Florida and across the country. As we continue to combat the coronavirus we need to make sure we are addressing other health impacts exacerbated by this pandemic.
"The opioid crisis has destroyed too many families and lives. We cannot forget about this crisis even during the coronavirus pandemic. I will continue my work in Congress to make sure Florida has the resources it needs to help save lives and fight this epidemic," Buchanan added.
Last year, Buchanan teamed up with U.S. Sen. Marco Rubio, R-Fla., to bring out the "Fentanyl Sanctions Act" which will "provide the U.S. government with tools and resources to punish illicit fentanyl traffickers in China, Mexico, and other countries, and to hold accountable the Chinese government and other nations who fail to stop these trafficking networks." The measure was included in the National Defense Authorization Act (NDAA).
Reach Kevin Derby at kevin.derby@floridadaily.com.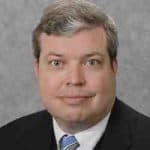 Latest posts by Kevin Derby
(see all)