After 11 years of leading the school, Stetson University President Wendy Libby will retire in June 2020.
"It has been a privilege to be president of an institution as fine as Stetson University," Libby said in her announcement. "I am proud of what we have accomplished, and I thank the Board for allowing me the opportunity to contribute to Stetson's upward trajectory through my presidency. My husband, Richard, and I are looking forward to continuing our lives in DeLand and our support of Stetson."
"During her tenure, Libby has led Stetson through significant growth and is currently overseeing its second five-year strategic plan designed to establish Stetson as a university of choice for innovative approaches to tackling complex challenges," the university noted, highlighting the growth in undergraduate students–almost 50 percent–since she took over in 2009.
"We have moved Stetson forward on all fronts," Libby said. "I congratulate everyone – from our students, faculty and staff to our alumni, friends and the community we serve – on our successes in enhancing the university's reputation, strengthening our academic rigor and the vibrancy of our campus life, and updating our facilities while maintaining the historic and inviting feel of our beautiful campuses."
Stetson also highlighted other successes under Libby.
"Academic programs have been introduced such as the Centurion Sales Program in the School of Business Administration and the Master of Fine Arts of the Americas in creative writing in the College of Arts and Sciences. A robust and focused college-wide program of undergraduate research also was created, as well as the Advocacy Center and Veterans Law Institute in the College of Law," the university noted.
"On behalf of the Board of Trustees, I want to extend my sincere appreciation to Dr. Libby," said Joe Cooper, the chairman of the Stetson University Board of Trustees. "Dr. Libby has demonstrated unparalleled vision and commitment in establishing Stetson as not only a thriving university known for its academic rigor and excellence but also an institution with a solid financial foundation. Her creative and engaged leadership coupled with her financial savvy have led to stellar fundraising outcomes and unprecedented growth over the past decade that will ensure a vibrant future for Stetson University. We are grateful to Dr. Libby and her husband, Richard, for their dedication and service."
"It has been an absolute pleasure to have had Dr. Libby at the helm of Stetson University. I count her as a dear friend," said Nestor de Armas, a former board chair who helped recruit Libby. "Wendy's insight, her genuine care and concern for others, and her ability to expertly move forward the priorities of a complex organization has left a lasting legacy that will benefit Stetson for decades to come. Wendy's respect for the history of our 136-year institution, her integrity and commitment to Stetson's values and her vision for what Stetson could become have reinforced Stetson's vision of being a deeply Christian, rather than a narrowly sectarian, institution."
The board plans to do a search for a new president in the coming months and hopes to have that leader in place when Libby retires in June 2020.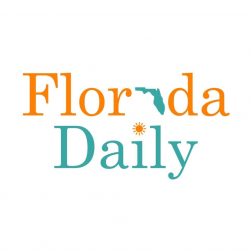 Latest posts by Florida Daily
(see all)