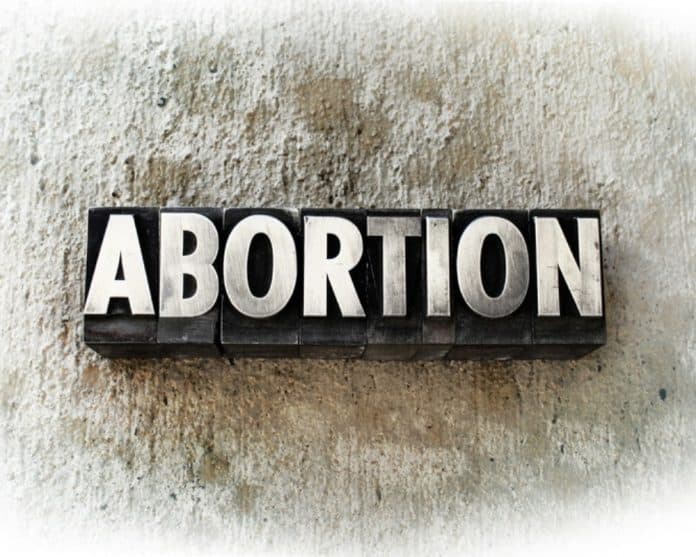 In May, Florida Democrats were saying that the Sunshine State could be "ground zero" on abortion for the 2020 election after neighboring states Alabama and Georgia passed restrictions to it.
Conservative state Rep. Mike Hill, R-Pensacola, said he would like Florida Legislature to take up his proposal to ban abortions if a fetal heartbeat was detected. Hill claimed to have the votes to pass it in the House and insisted he has 21 confirmed yes votes in the 40-member Florida Senate.
But with Florida expected to be a swing state in 2020–and with Hill's lack of success in pushing legislation last year–pundits don't expect the proposal to see the light of day.
"Rep. Hill is well-intentioned and there is merit in 'heartbeat' legislation, but it is difficult seeing leadership focusing on this issue, understanding that the top priority for Republicans is the reelection of President Trump," said Bert Ralston, a government relations consultant with Vox Populi Communications.
But there is one pro-life proposal that may not be seen as "too controversial" by Florida voters during election season: a parental consent proposal from state Rep. Erin Grall, R-Vero Beach. Grall's bill would have minors seeking an abortion to have the consent of their parents or guardian.
Grall pointed out that Florida already requires doctors to notify parents before performing an abortion on a minor but parental consent isn't required. She said it is time to put parents back into this conversation. Grall's bill cleared a committee and should pass the GOP-controlled House. It will have a tougher time in the state Senate but Grall got a boost as Senate President Bill Galvano, R-Bradenton, said he backed the proposal.
House Democrats quickly lined up to oppose the legislation, insisting it will undermine girls'safety and will encourage them to pursue illegal abortions. As of now, the Florida Senate Democratic caucus has not taken a position on the parental notification proposal.
State Rep. Shevrin Jones, D-West Park, said the conversation should be about birth control.
"The conversation that we should be having is about sex education. If we're going to have this conversation, we should be talking about birth control," Jones said last month. "We should be talking about paid maternity leave, healthcare, childcare and education."
But Grall's bill may even attract some support from Democratic voters, according to Republican political strategist Alexander Pantinakis.
Pantinakis who's been successful working for Republican candidates including on local non-partisan races, said Republicans who reach out to Democrats, even on hot button issues like abortion, will find some common ground.
"If you ask a pro-choice democratic voter why an underage girl child can't be given an aspirin by another adult without the parents' consent, but that same underage female could get an abortion procedure without the parents signing off on it, you will find some Democrats and pro-life Republicans in agreement," said Pantinakis.
Both Pantinakis and Ralston agree incremental pro-life measures can gain traction in Tallahassee and not cause too much political damage to legislators on both sides of the aisle.
Reach Ed Dean at ed.dean@floridadaily.com.